A Short Break in Tenby
Experience this world famous seaside resort for the perfect short break
Tenby (Dinbych-y-pysgod) is a well known seaside destination for people all over the world, with its long stretches of golden sandy shorelines (2.5 miles to be exact) and it's 13th-century medieval town walls. Tenby is a beautiful family-friendly destination, located in southwest Wales, surrounded by the idyllic Pembrokeshire Coast National Park, it would be difficult to find a setting more picturesque. Tenby previously being picked as one of the top 30 most beautiful small towns in the world… yes, you read that correctly, The World! As well as Tenby's Harbour Beach being ranked the most beautiful beach in Europe in 2014, due to its idyllic surroundings and water quality!
So if you're thinking of visiting, what is there to do exactly? We've put together an itinerary, of what we here at Coastal would recommend, for you to fully experience all that Tenby has to offer!

Relax on one of Tenby's Beaches

It's no secret that Tenby's beaches are internationally renowned! With long stretches of golden sandy shorelines and fantastic water quality, Tenby boasts 3 blue flag awards for their incredible beaches! So if you are looking to relax, is there really anywhere better than on one of Tenby's four beaches?! To read more information about each location just click the link below!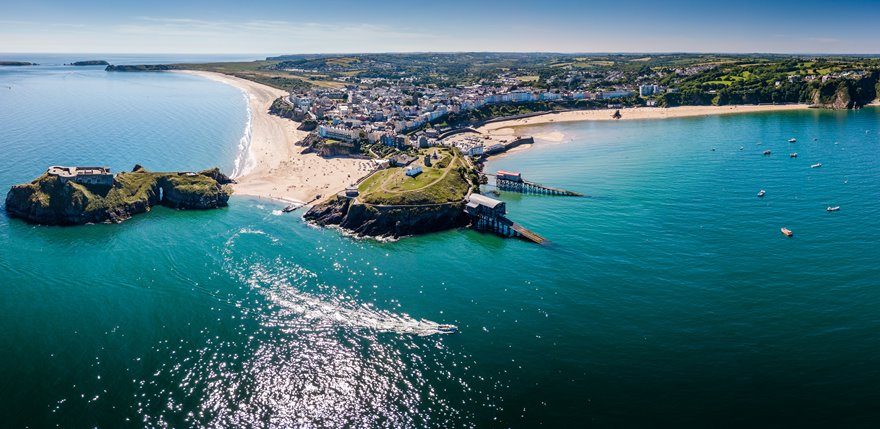 Tenby
Visit Caldey Island

If you're planning a visit in the warmer months, a trip to Caldey Island is a must! The island is a 20-minute boat ride from Tenby Harbour and runs from Easter to October (weather permitting, so check the forecast before planning a day here, to avoid disappointment).

Caldey is home to a community of Cistercian Monks, who own and run the island, continuing a tradition that began in Celtic times. They live a simple life farming the island, as well as producing their own homemade products including, chocolate, fudge, ice cream, as well as perfumes and lotions, which they sell online and on the island itself.

The Monks and Islanders are more than pleased to welcome day-visitors, to share in the delights of their island home, filled with peace and tranquillity. Unlike the other islands surrounding Pembrokeshire, Caldey has more facilities on the isle as it is inhabited, there is a post office, museum, gift shop, tea room, lighthouse, as well as, of course, the monastery. With a glorious sandy beach and bluebell filled woods, Caldey is a trip you're not going to want to miss out on!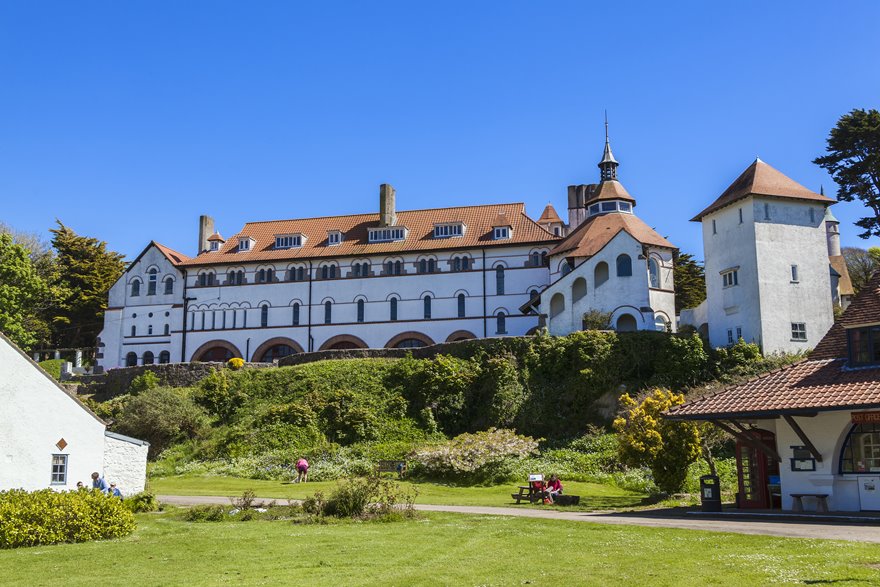 The Abbey Caldey Island  
Tenby's Lifeboat Station

If you've ever seen photos of Tenby, you'll notice the prominent lifeboat station (since 2005, two to be exact), situated on the north side of Castle Hill on North Beach. The station is classed by the RNLI an 'Explore' station, which allows the public free access within the summer months (pre-booked tours in the Winter months) to visit and have a look around. It's a fantastic place to explore, complete with a public gallery, where visitors can watch the lifeboat launch.
The old lifeboat station is situated next to the new building, it's now privately owned and was featured on Channel 4's 'Grand Designs' show. The station got a complete renovation and was turned into a fantastic home! You can't go inside the old station (for obvious reasons) but it's still a great site to see, even if only from the outside!
Tudor Merchant's House
What better way to explore Tenby, than to time travel back to the 15th Century?! Located in the town centre, down a narrow side street, you'll find the Merchant's House. Within this three storey building, explore the world of a successful merchant and his family. The house has a merchant's shop and a working kitchen on the ground floor, the first floor has recently been refurbished with replica Tudor Furnishings and colourful wall hangings. Interactive workshops are available and great for the family. Delve into Tudor life, with period costume (if you really want the full experience), or just pop in to see the best view of the harbour from the bedchamber window.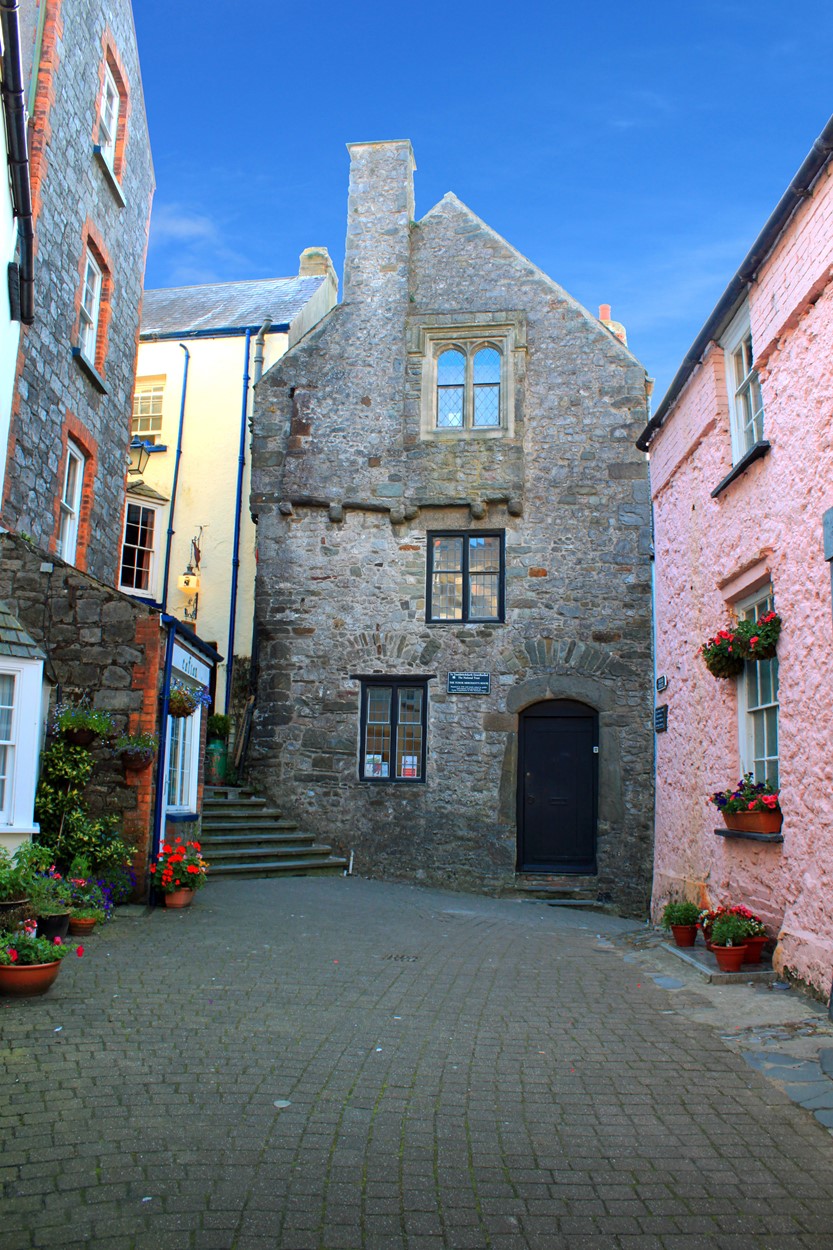 Tudor Merchant's House - Tenby
Explore The Streets 
Having a wander around the quaint streets of Tenby is definitely a must! Known for the colourful houses and interesting side streets, it's easy to spend a few hours exploring these picturesque buildings. There are an abundance of quirky little local shops that are worth taking a look around, from sweet shops to places selling homemade fudge and ice cream, as well as homeware and gifts, you're sure to find some little gems here, whether it's for yourself or a gift for someone! 
If walking around the streets of Tenby by foot is not for you, why not take a horse-drawn carriage? Parked up outside St Mary's Church within the warmer months, you'll find the carriages that can give you a tour of the town. The choice of tour is up to you! With tours available inside and outside the town walls, with well-informed guides. It's the perfect experience to see more of this fantastic place and truly bring the history of Tenby alive!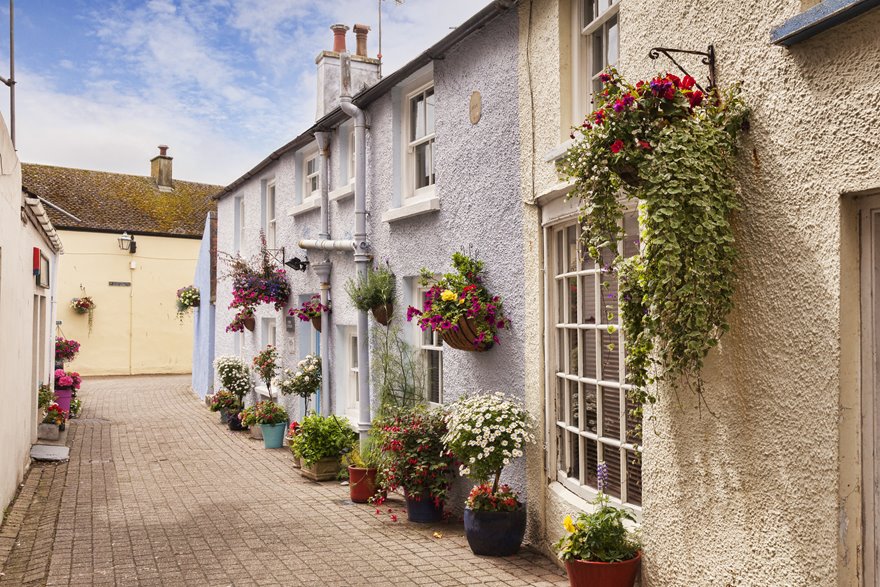 Tenby Side Streets