Where to eat Seafood in Pembrokeshire?
It's very hard to then narrow down our favourite places to "catch" a delicious seafood dish as there are so many.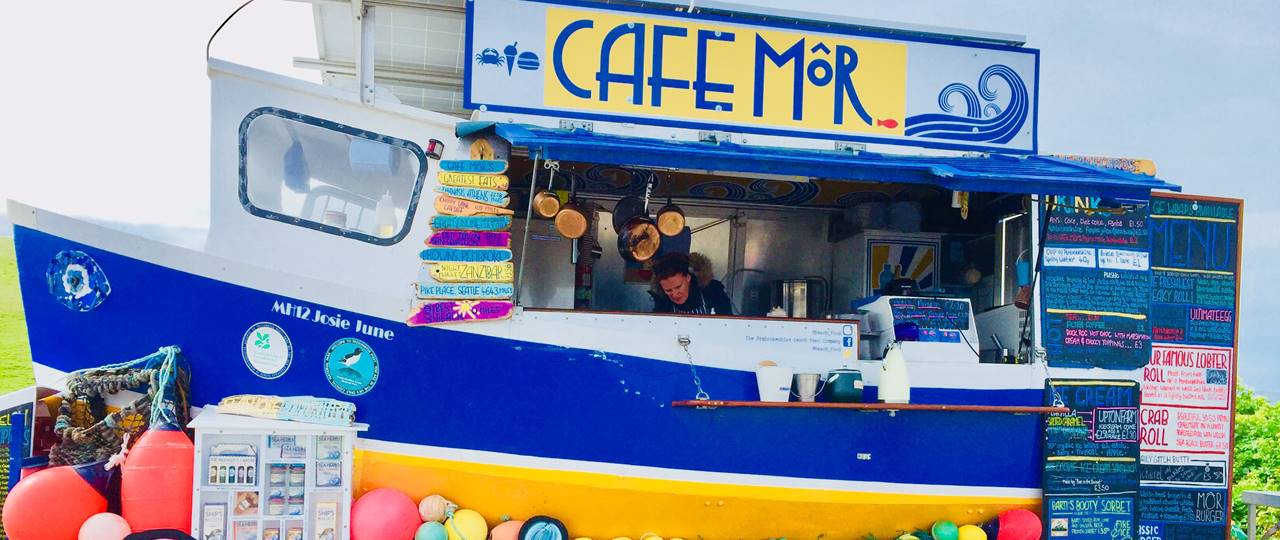 Here in Pembrokeshire, we have an abundance of fresh local seafood on offer throughout the year, so much so that it's difficult to find a café, pub or restaurant which doesn't have local seafood making a regular appearance on the specials board.
That being said, it's very hard to then narrow down our favourite places to "catch" a delicious seafood dish as there are so many!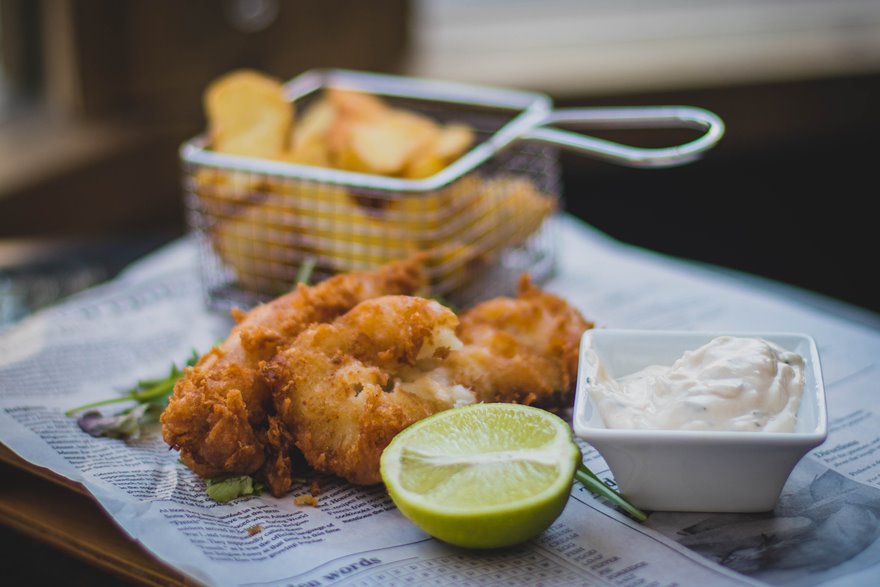 Personally, when it comes to seafood, I don't think you can beat a bag of fish and chips from the local chippy! Something's Cooking in Letterston is an award-winning restaurant and takeaway having won the 5 Star Fish & Chip Quality Award from the National Federation of Fish Friers. The perfect pit stop after a long day building sandcastles at the beach with the children, Something's Cooking also do regular Gluten Free Tuesdays!
North Pembrokeshire has its own well-hidden secret in the form of The Old Sailors, an old smugglers pub buried in the tiny village of Pwllgwaelod near Dinas. Located practically on the seashore, this is a welcomed surprise to many who happen to discover it perhaps on a coastal walk. Local seafood such as crab and lobster are often listed on the menus. The Old Sailors has plenty of outside seating for those of you who might want to bring your dog along for a visit!
The Sloop Inn, Porthgain is so dedicated to offering local fish on their menu that they have their very own licensed fishing boat which sails out of Porthgain harbour itself to land a whole host of local fish and shellfish. Porthgain crab is a favourite on the menu, keeping travel miles at a real minimum! You might even be able to buy a fish or two for your own cooking if you're lucky enough to visit the village on a day when they've caught plenty!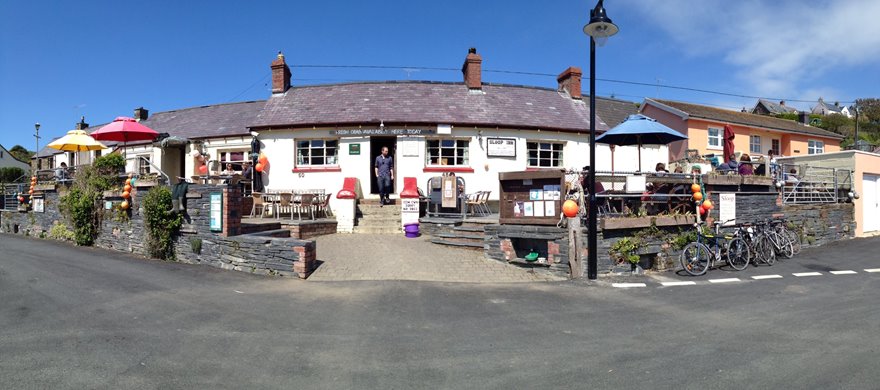 The Sloop Inn
If British street food gets your mouth watering, Café Mor is most definitely not to be missed. It may be a small "shack" but it certainly promises big flavours! You'll find Café Mor at Freshwater West from Easter through to the end of September when they'll have lobster, crab and mackerel on offer! Breakfast rolls with laverbread and seaforaged specials – this is one of Pembrokeshire's most unique eateries!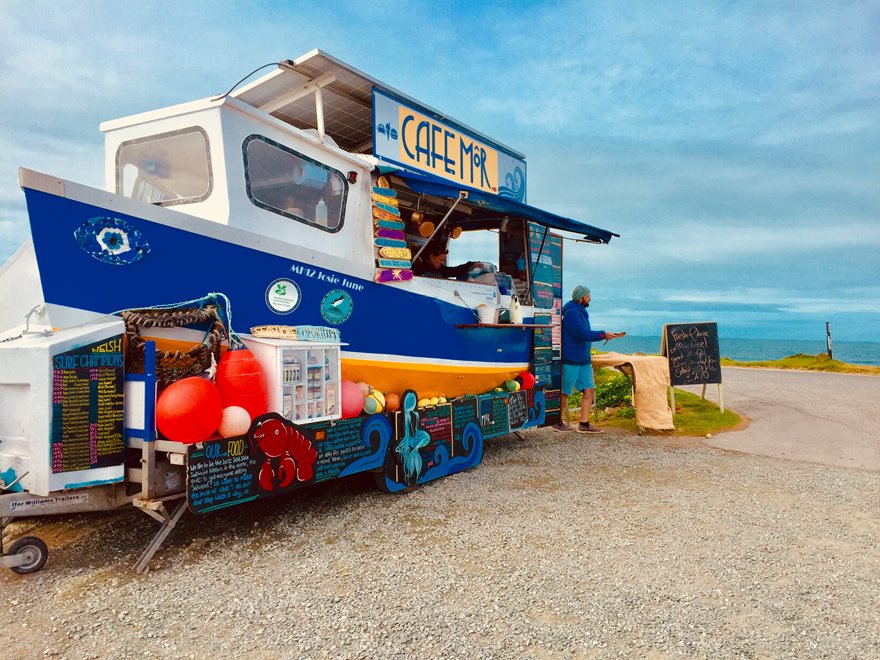 Cafe Mor
It is impossible to discuss places to indulge in some seafood without mentioning The Griffin Inn, Dale. Winners of the Best Seafood Establishment in Wales and Highly Commended in the Restaurant of the Year awards by Seafish/Caterer in 2016, The Griffin Inn thinks highly of sustainable local produce so it made sense to team up with a local fisherman in 2014 to buy their own fishing boat, The Griffin Girl. Just think fresh lobster, crab, mackerel, scallops and turbot!
Think of restaurants in Pembrokeshire and there is one which pops up time and time again, Coast Restaurant near Saundersfoot. Situated on the shoreline just metres away from the golden sands of Coppet Hall, this restaurant guarantees beautiful views and delicious food. A stylish restaurant, their menu consists of modern and creative dishes incorporating local produce wherever possible. With Welsh beef and home-grown vegetables and herbs from their own gardens, local seafood is also a must on their menus. Caldey Island lobster and Milford Haven squid can regularly be seen on the menus.
Coast
For more recommendations of where to eat or to find out what's going on around the county throughout the year, take a look at the Things to Do section of our website or contact our Concierge Team on 01437 77255.