Countryside Escapes at Felin Fach
This wonderful rural cottage is just a short drive from St Davids, Newgale and Porthgain
If you're looking for a rural retreat with complete privacy, look no further than Felin Fach in Llandeloy. Set in a secluded location down an unmade lane, it's a property I often think to myself, "I can see myself holidaying here" when visiting.
Driving down the lane, there's no denying that you're in the countryside as you park up outside the cottage and take in the uninterrupted views of the surrounding hillside. Immediately you imagine spending warm summer days relaxing overlooking these peaceful views and the garden furniture conjures up ideas of alfresco dining. Its private setting dissolves any cares allowing you to play and sunbathe at your leisure.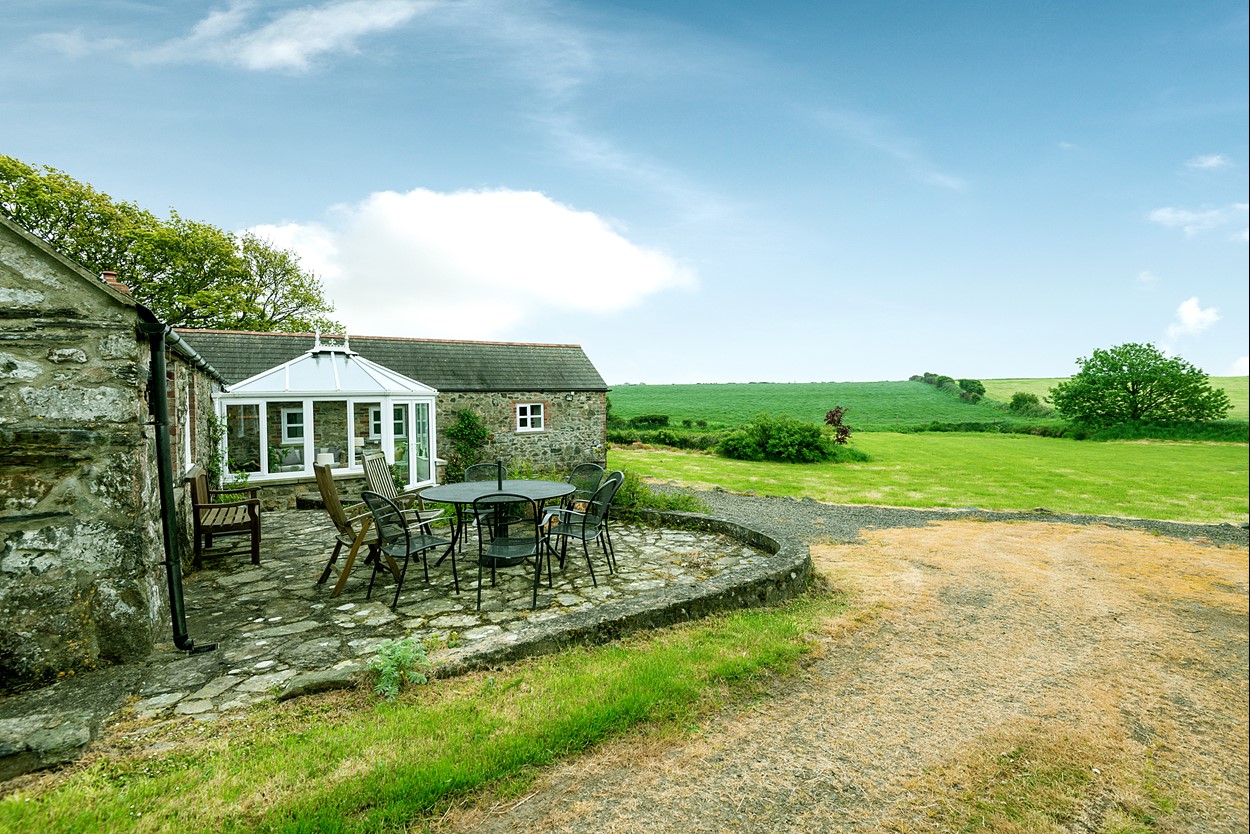 You enter the cottage through the conservatory, ideal for settling down with a cuppa in the sunshine whilst keeping a watchful eye as the little ones make the use of the garden. The kitchen/diner has a traditional country feel with its large wooden dining table and an exposed stone chimney housing a Woodburner in the fireplace. Take advantage of this room which is a particular favourite due to the underfloor heating, by cooking up a family feast and enjoy sharing a delicious meal with your loved one.
Enjoy winter evenings in the cosy lounge, curl up in front of a roaring fire courtesy of the Woodburner and enjoy a film or break out a board game for a family fun night. The light furnishings accompanied by the exposed stone features and warm coloured accessories create a welcoming and comfortable atmosphere for your Pembrokeshire holiday.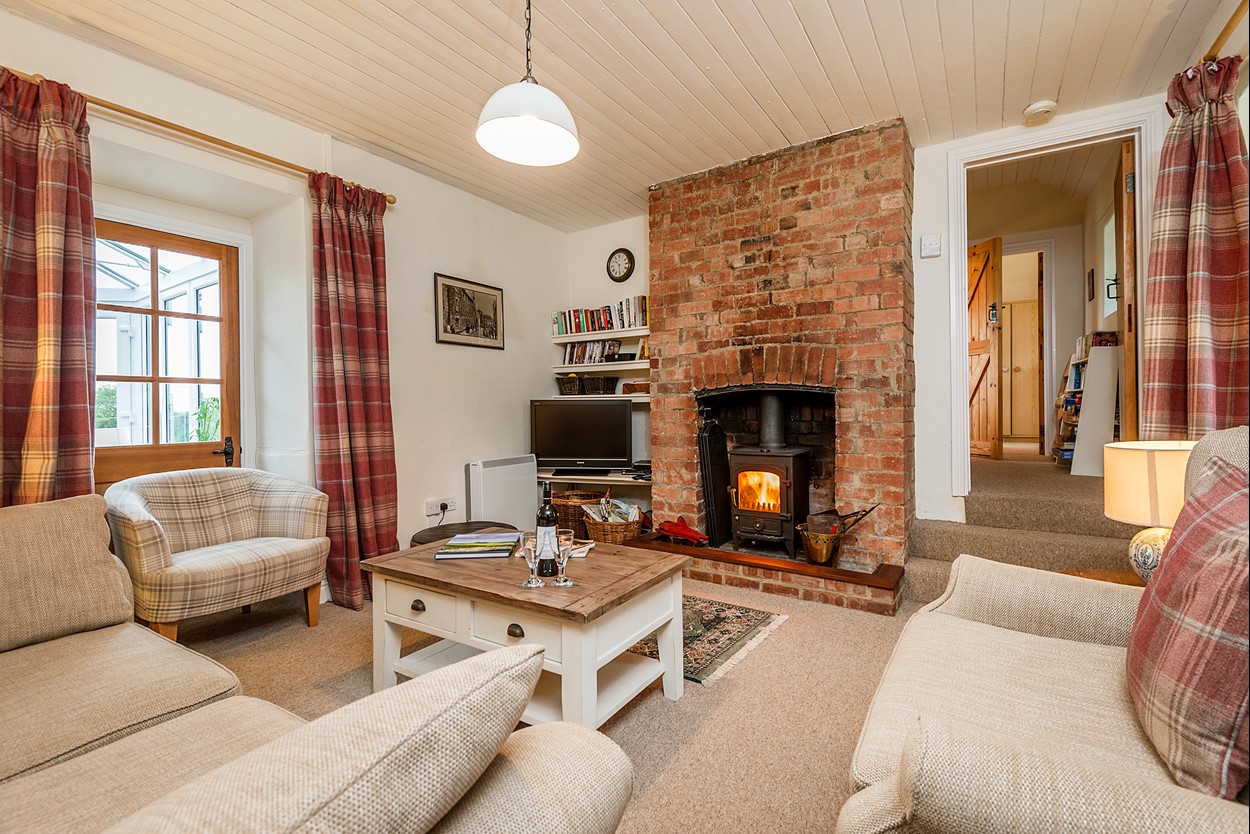 Felin Fach boasts three bedrooms; a twin and two doubles, allowing it to sleep up to eight people - perfect for those summer holidays to the coast with all the family. Dog lovers reading will be pleased to know this property also accepts 2 pets too. After all, family holidays aren't complete without our furry four-legged friends so no need to consider leaving them at home with pet sitters, simply bring them along too!
If it's their first trip away from home or they're celebrating a special birthday, you might even want to add on an extra dog friendly treat. Via our Concierge Team, you can purchase a personalised dog lead holder with a picture of your pooch or spoil them with a surprise dog friendly celebration cake - complete with your own message!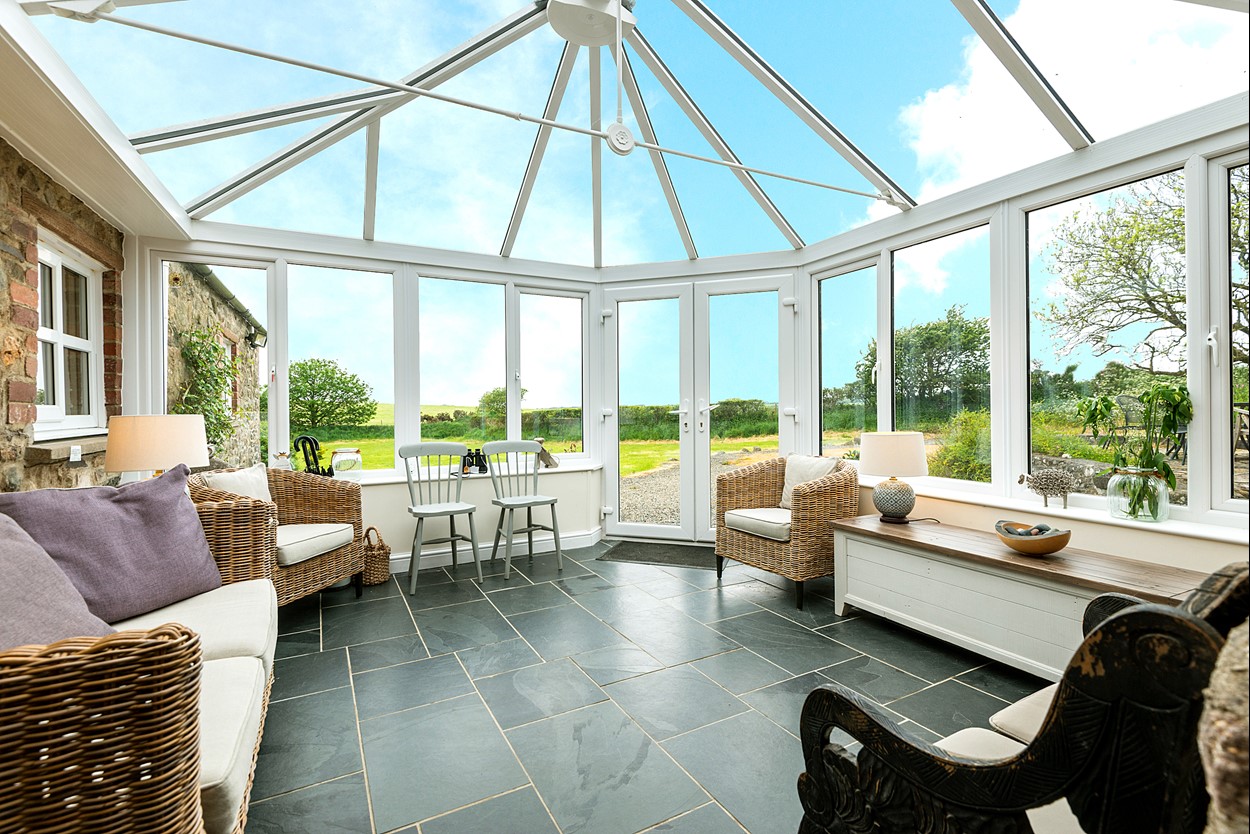 As for the surrounding area, Llandeloy is situated in a great position for accessing some of Pembrokeshire's most iconic destinations. Within a fifteen minute drive, you can venture to St Davids and take in the sites of the UK's smallest city and the impressive architecture at the Cathedral, stroll along Solva's picturesque harbour and browse the independent shops for gifts, or head to Newgale for a day of sunbathing on the beach. Along the North Westerly coastline, you can visit quaint harbours at Porthgain and Abercastle, and pay a visit to the world-famous Blue Lagoon at Abereiddy where past Red Bull Cliffdiving Competitions have taken place. 
Whether you're planning on staying in the summer or winter, you're guaranteed to enjoy a memorable stay at Felin Fach. Summertime stays are wonderful for exploring this wonderful part of Pembrokeshire. Book boat trips out towards Ramsey through our Concierge Team and spot some wildlife such as seabirds and grey seals or brave the Welsh waters and head to the shores for a couple of hours of watersports. Surfing, kayaking and coasteering are favourite past-times in this section of the world.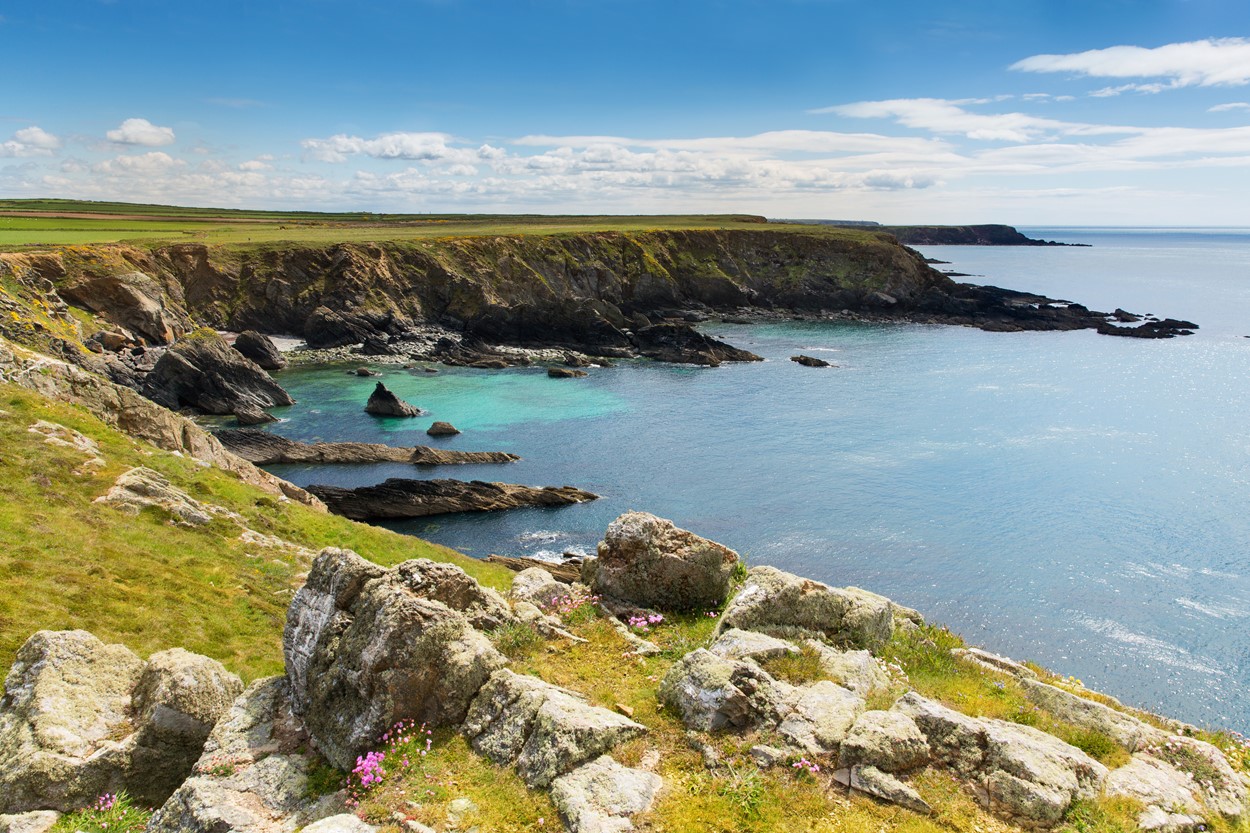 That being said, if a peaceful getaway is what you're in need of; the winter months are just as alluring. Picture crisp cold days with autumnal oranges and reds throughout the countryside. Don your walking boots and head to the coastal path for adventures in the quieter seasons, with views just as spectacular.
Christmas and pre-Christmas breaks will add an extra touch of magic to your stay with Christmas markets and warming hot chocolates in the evenings, or book a few days in January for a truly refreshing way to start your year. 
For availability and up-to-date pricing, please call our Reservations Department on 01437 772755 to discuss further.