Getting the Most Out of your Multigenerational Holiday in Wales
Take the whole family away for a cottage holiday in Pembrokeshire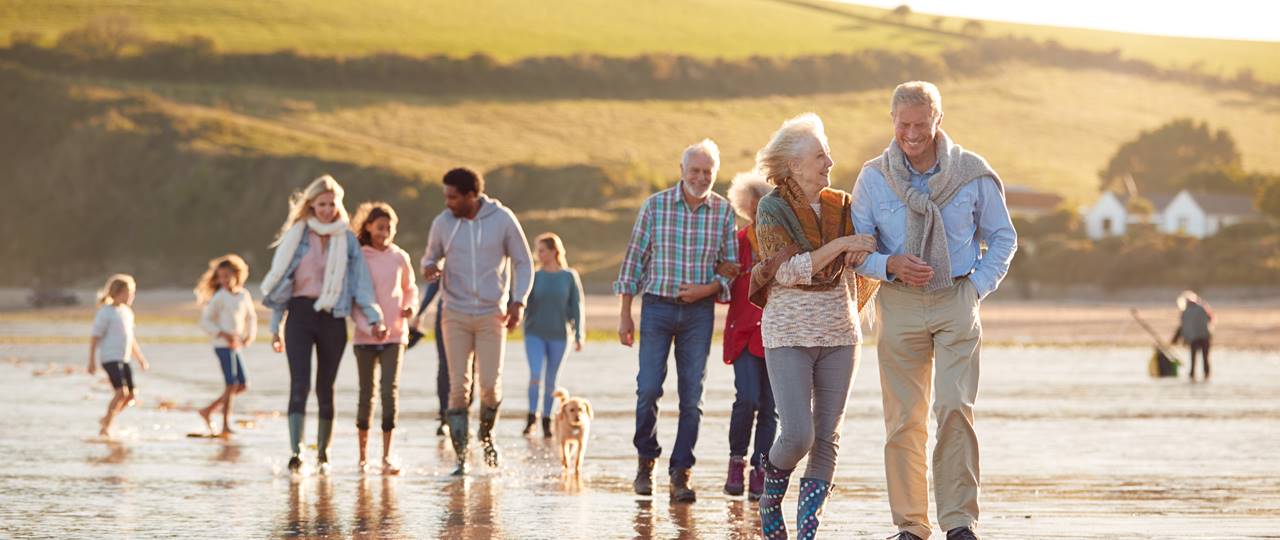 A multigenerational holiday is simply put, a holiday for at least three different generations. These holidays suit children, parents and grandparents hence why you might also hear them called a "three generations holiday" or even a "3G holiday".
But where to go? Book a multigenerational holiday in Wales and you will not be disappointed. The countryside location coupled with our rugged coastline makes Pembrokeshire a haven for family holidays, with a plethora of activities and a peaceful seaside location catering for adventurers and those who want a little bit of relaxation.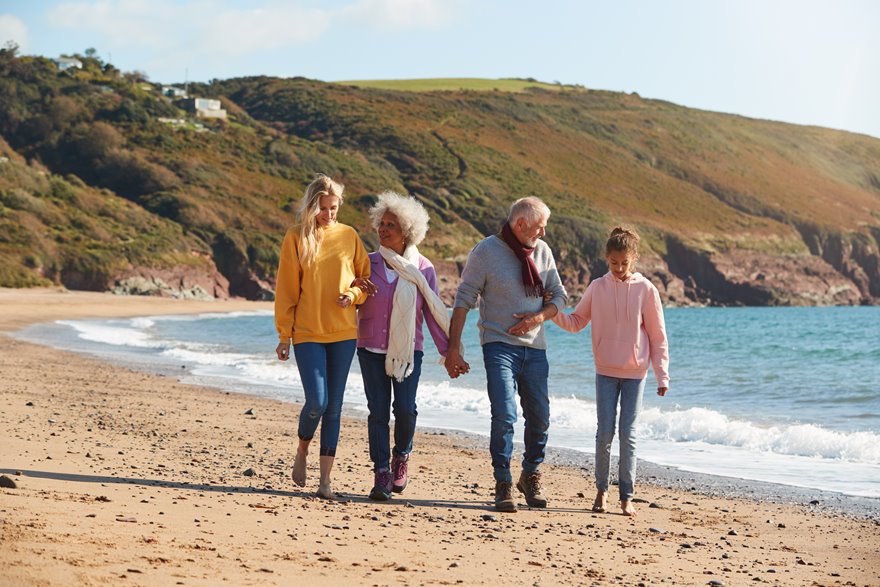 The Benefits of a Multigenerational Holiday
First and foremost, the obvious benefit is the opportunity to spend some quality time with the ones you love the most. These days it can be easy to get distracted by school and work commitments, and it is likely your parents and in-laws who will be the ones losing out on spending time with you and your little ones.
Bringing the older generation on holiday with you allows them to get involved with the fun week away you have planned, and join in with creating those unforgettable memories you can all share for a lifetime. With some of our large properties, you can even invite along the extended family – uncles, cousins and more! Not only that, but you may also find yourself living at different ends of the county from your children and their children, so a multigenerational holiday is a perfect way to overcome the distance for a while and plan a wonderful reunion.
Three generation holidays are a great way to share responsibilities. We don't recommend bringing along the grandparents purely to use them as babysitters, but there's no harm in having an extra pair of hands to take off some of the pressure when the children are on a sugar high! The odd hour of one-to-one time with your little ones might be highly appreciated though. Sharing responsibilities can also apply to things like cooking and cleaning too – many hands make light work as the saying goes.
Another advantage is, of course, the cost benefits, particularly if you're staying in Wales. Your cottage rental is being shared between a larger group plus you don't have to be concerned with expensive flights and airport parking. Just pack up your car and enjoy the scenic drive to West Wales – you can even call it carbon offsetting last year's holiday abroad if you wish!
Once you've decided to plan a multigenerational holiday, the next step is to find your accommodation and naturally every family is going to have different requirements. Do you want one large property so you can all live together for the week, or do you need your own space with your loved ones right next door? Below you'll find a selection of hand-picked cottages we think are just right for a three generations holiday.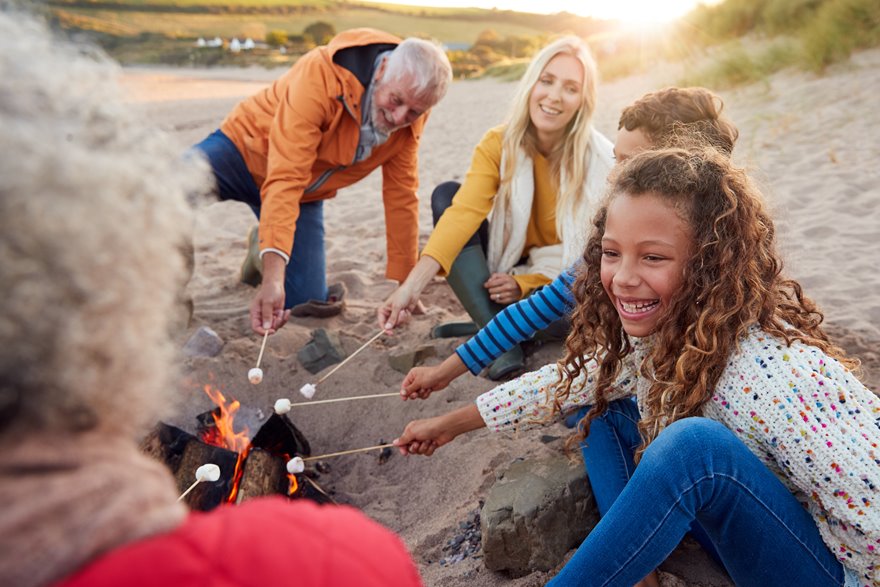 If you're concerned with how to keep the children occupied whilst also wanting to enjoy a peaceful countryside getaway, Butterhill Grange in St Ishmaels is ideal. Sleeping up to 18, this property is definitely one to bear in mind if you're bringing along the extended family. It even accepts pets!
Take a seat on the garden furniture provided whilst the children frolic in the grass, as here you will find a fantastic 1.5 acres of grounds to explore. Wildlife aficionados will adore this location as it teems with all sorts of birds and more.
On the odd wet afternoon, take advantage of the indoor games room complete with pool table and board games. Let the teenagers take control of the cinema room in the evening whilst you settle down in one of the three living rooms or enjoy a glass of wine on the peaceful paved terrace. Those looking for a peaceful retreat (perhaps the grandparents after a busy day at the beach?), will no doubt look forward to curling up in the library with a good book.
The seven bedrooms, mostly ensuite, are spread across two floors with two tucked away in one area of the house creating a lovely space for young families. Up to 2 pets are welcomed at Butterhill Grange and you'll find Wi-Fi throughout – just in case you need to share a picture or two of this Grade II listed mansion on your Instagram.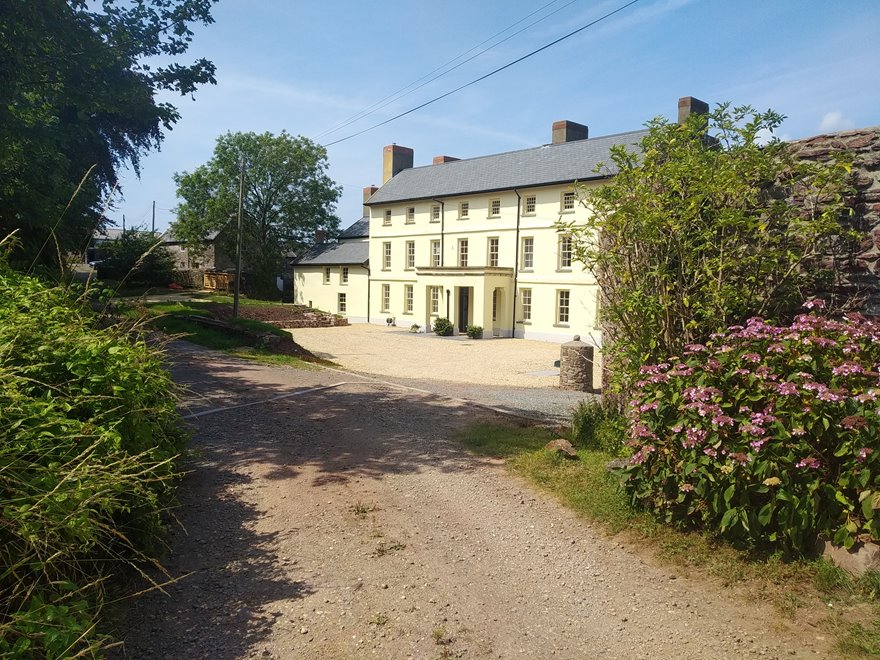 Create new family memories for all generations at one of Wales' most beloved seaside resorts with a holiday in Tenby. Wall Cottage and Hayloft is one property split into two separate holiday cottages; the bottom two floors make up Wall Cottage with Hayloft as the second-floor apartment. Discounts available upon request if you are booking both properties, plus there is an interconnecting door inside allowing internal movement between the two.
Sleeping up to 13 in total, Wall Cottage can accommodate 9 people in 4 bedrooms with a further 4 people able to stay in the two bedrooms at Hayloft. Completely enclosed with gated access, you can open up the French doors in the ground floor lounge out onto the Mediterranean style garden complete with garden furniture or curl up indoors taking advantage of the Smart TV and Family Sky Package.
Situated down one of the cobbled side streets within the centre of the town, these two properties are an ideal choice if you're hoping to step away from using your car for the week. Independent shops, pubs and quality restaurants are sprinkled through the town centre plus there are four fantastic sandy beaches to explore in Tenby, all of which are within a short walking distance. Both properties share a private parking area – a real plus for Tenby properties!
Whilst Tenby is a favourite for summer holidays, don't overlook the potential for unforgettable Christmas experiences here. Sign the whole family up for the Boxing Day Swim on North Beach or countdown to the New Year on Tudor Square with fireworks at midnight.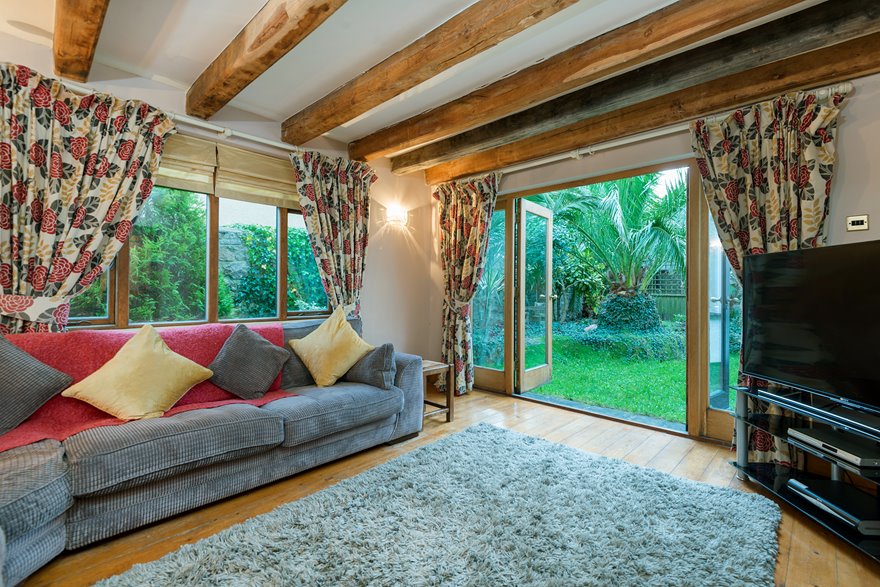 For a serene riverside retreat, Penally Boathouse Mews in St Dogmaels is just the place. Consisting of 3 smaller properties, this cluster sleeps a total of 8 catering for the smaller multigenerational holiday. 2 Penally Boathouse Mews and The Boathouse each sleep 2 in 1 bedroom, whilst 1 Penally Boathouse Mews is the larger of the three sleeping 4 in 2 bedrooms.
This is a great spot for wildlife watching as the River Teifi attracts all kinds of river and seabirds. The calming waterside location lends itself perfectly to wellbeing breaks too, as many guests love to spend the mornings on their own paved terraces writing, painting and reading.
Staying in St Dogmaels, you're just a short drive away from the peaceful shore at Poppit Sands and the historical town of Cardigan. Spend the evening at the theatre, pick up a pizza at PizzaTipi or tour the remarkable Cardigan Castle. A must-do in this part of the world is a boat trip around Cardigan Bay, dolphins are often sighted along with porpoises, grey seals and seabirds.
Not forgetting, each property is dog-friendly so you can bring along up to 3 dogs with you too.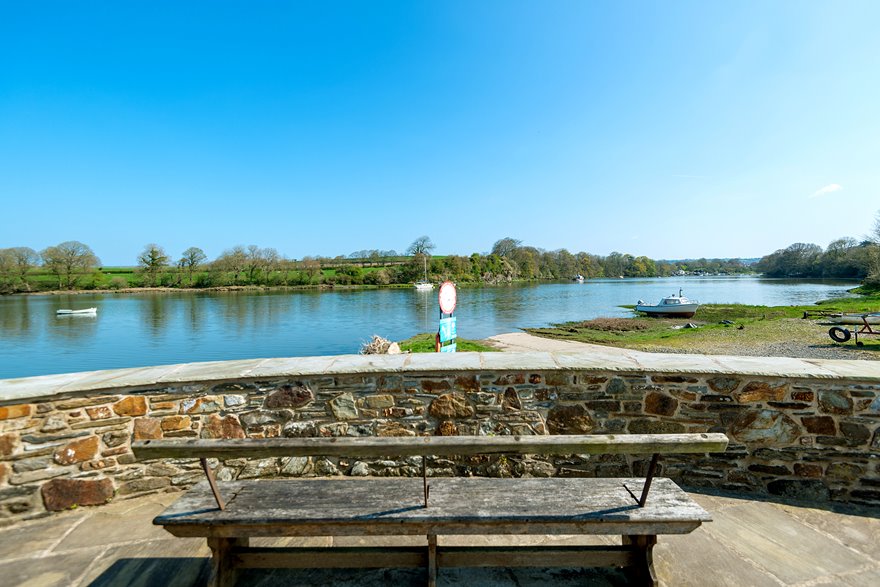 Hidden away on the outskirts of Tenby, Waterwynch House is, without doubt, an outstanding property to stay in with all generations of your family. Burrowed between the cliffs of Waterwynch Bay, this extraordinary property accommodates up to 28 people across 11 bedrooms and is pet-friendly too.
Ideal for larger family gatherings and special celebrations, Waterwynch has everything you might need. With private access to the beach and a slipway available to use for boat and kayaks, you can spend your days building sandcastles and paddling in the shore, or spend your evenings gathered around the fire pit gazing to the stars and swapping stories.
This impressive property also has plenty to keep you occupied indoors so not to worry if you get the odd wet weather day. Adults can relax in the bar and billiard room whilst children can get creative in the art room or music room. For a little bit of rejuvenation, arrange a spot of pampering in the treatment room with a massage or two.
With 10 acres of lawns and woodland, you can plan adventures with the little ones and take the dogs for a morning stroll. Arrange friendly competitions over lawn games such as table tennis and rounders, the grandparents can even sit out and watch from one of the balconies if they need a break.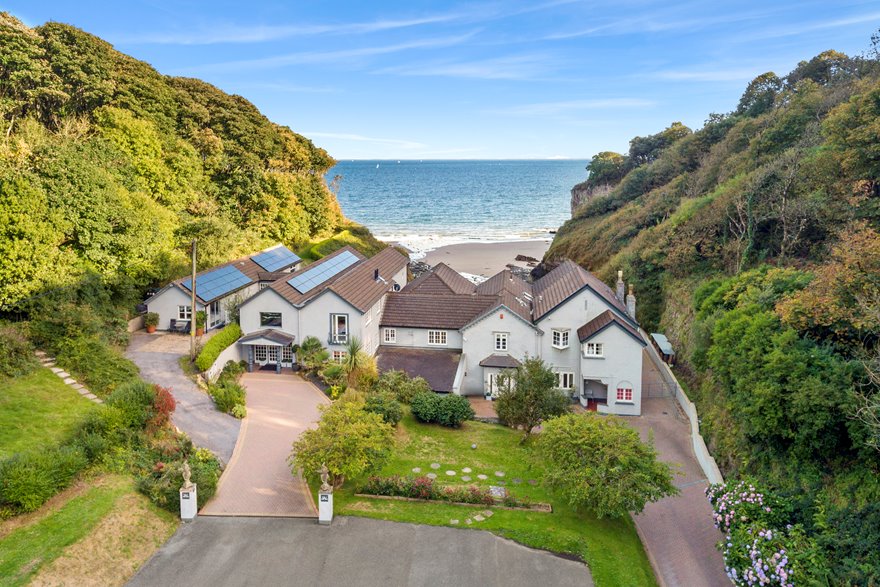 Planning a holiday for a large group needn't mean more stress. With the help of our dedicated Concierge Team, you can arrange a whole host of extras including welcome hampers, dine at home meals, in-cottage therapies and activities. 
Take a night off cooking with a Private Dining Experience and treat yourself to a private chef service, explore the Coastal Path with a Guided Walk for everyone, send the more adventurous surfing or kayaking, go horse riding, enjoy a private stargazing experience with a professional astronomer or book a boat trip! We can even help you narrow down suitable restaurants to eat in or plan activity days including providing you with credit passes for Heatherton.