Historic Locations in North Pembrokeshire
Take a trip into North Pembrokeshire's past by visiting these historic locations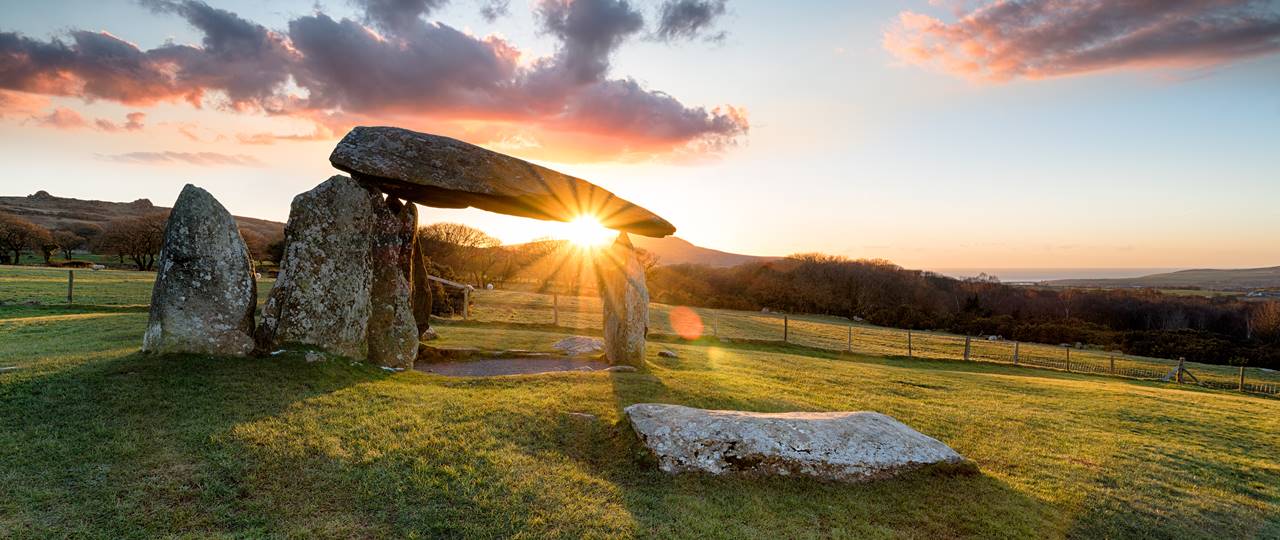 It's no wonder that our Welsh land is steeped in a rich history considering that Wales is famous for having more castles per square mile than anywhere else in the world. That being said, our heritage reaches further than our castles alone. If you pay a visit to Wales and only hear about the history in relation to our castles, you'll be missing out on some fascinating parts of our past.
Pembrokeshire is home to magnificent heritage spots including Pembroke Castle, St Davids Cathedral and Bishops Palace, St Govans Chapel and more; but you might want to also draw your attention to the perhaps lesser known historic locations which you will find in North Pembrokeshire.
Pentre Ifan
Picture a smaller version of Stonehenge, and that is what you will find at Pentre Ifan. Dating back to the Neolithic period, Pentre Ifan is a collection of three standing stones topped with a horizontal capstone. Originally this structure would have stood disguised under a large mound of earth, creating an underground chamber for a burial tomb but nowadays, the stone construction stands proud without its earthly cloak. The stones used to make up Pentre Ifan are in fact Preseli bluestones, as are those which stand at Stonehenge.
Easily accessible from Newport (and signposted), you'll stray from the main road onto country roads where you will find a simple pull-in where you can park up. From here, you'll follow the path along the fields for a short distance before you are met with the stunning sight of Pentre Ifan. Set in the rural countryside, the views over the hills make a truly beautiful backdrop for such an interesting CADW heritage site.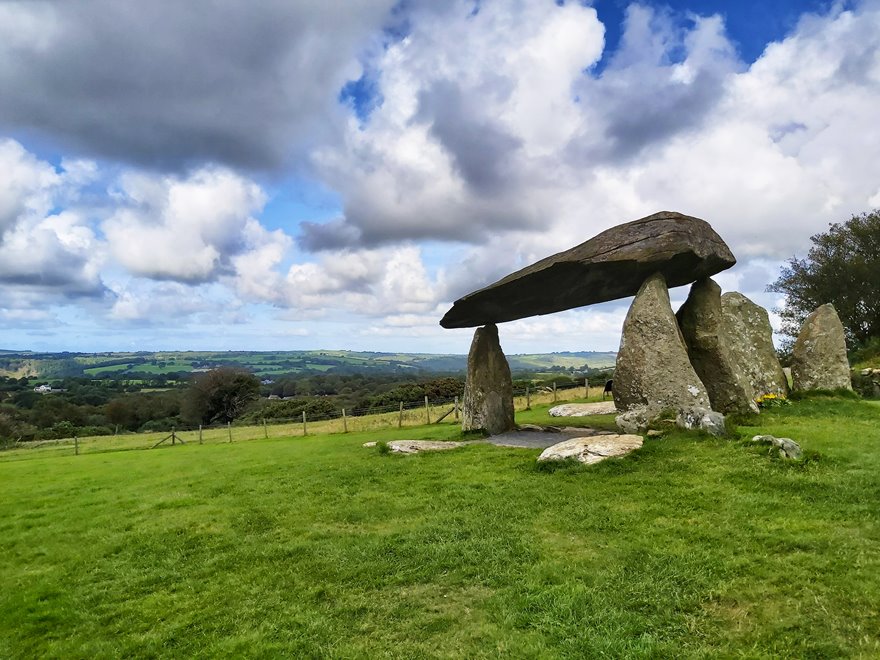 Carreg Coetan
Nestled in what is now a peaceful residential cul-de-sac just down the road from The Golden Lion in Newport, Carreg Coetan is a small burial chamber also traced back to the Neolithic era. Similar to the structure at Pentre Ifan, Carreg Coetan has four standing stones with a large capstone and has also been incredibly preserved despite standing so for decades.
Named Carreg Coetan, the word "Coetan" is alleged to refer to the old-aged game of quoits where participants through rings onto a singular upright peg. Legends suggest that one of the stones you see here were once used in such a game played by King Arthur. In recent years, excavations have taken place when ancient artefacts and as you might expect from a burial chamber, human remains.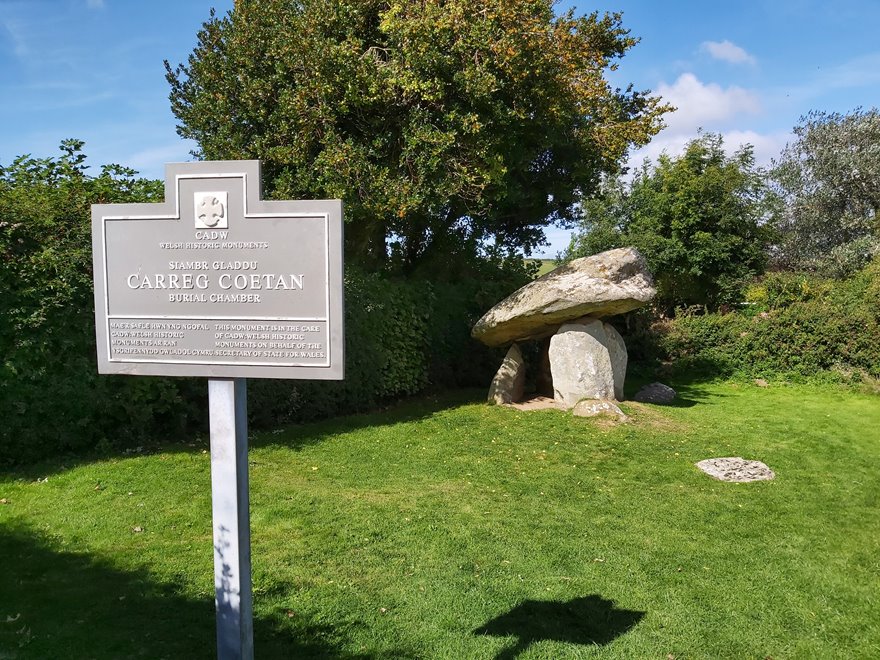 Castell Henllys
An ideal day out for any children (and adults!) with an fondness for history, Castell Henllys is a popular North Pembrokeshire attraction where you can jump into Iron Age life. Set in 26 acres of woodland on excavated remains from over 2000 years ago, you will find a completely reconstructed Iron Age Hill Fort with three large replica roundhouses, a granary and a forge. If you drive the road from Newport towards Cardigan, you will likely be able to see the magnificent roundhouses standing in the hillside.
Enjoy an insight into this bygone era and learn the many skills that Iron Age villagers would have possessed such as wicker weaving, grain grinding and loom making. Events throughout the year allow you to experience some of these activities, dressing up in the old-village costumes and even hear stories from some of the "villagers".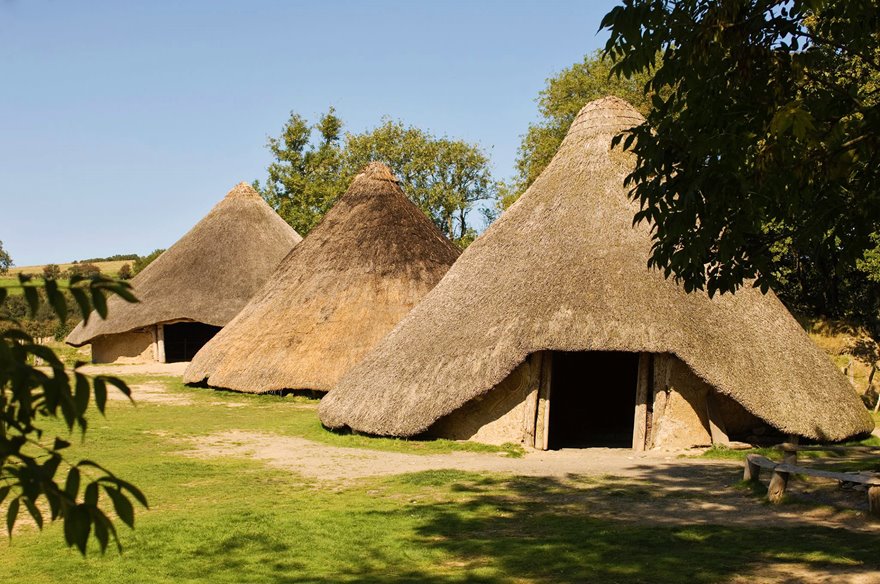 Fishguard Fort
A recommended place to visit even if you don't have a particular interest in history, simply for the outstanding panoramic views over the sea. From this clifftop viewpoint at Castle Hill, you can see Fishguard and the nearby stretch of coastline towards Dinas Head along with incredible views out over the water.
Originally armed with 8 cannons, Fishguard Fort played a significant role in The Last Invasion of Britain in 1797. This late 18th Century siege saw French forces attempt to land at Fishguard but because locals had set fire from their cannons, the French changed their course and saw fit to invade further upstream at Carregwastad. As a result, their departure from the ship saw them land on rough terrain and much of the invading army went AWOL indulging in local stocks of alcohol and rendering them unable to fight.
Nowadays Fishguard Fort is home to only 4 cannons, each of which have been spectacularly restored. You can also view the old storehouse for the ammunition within the ruined walls of the fort.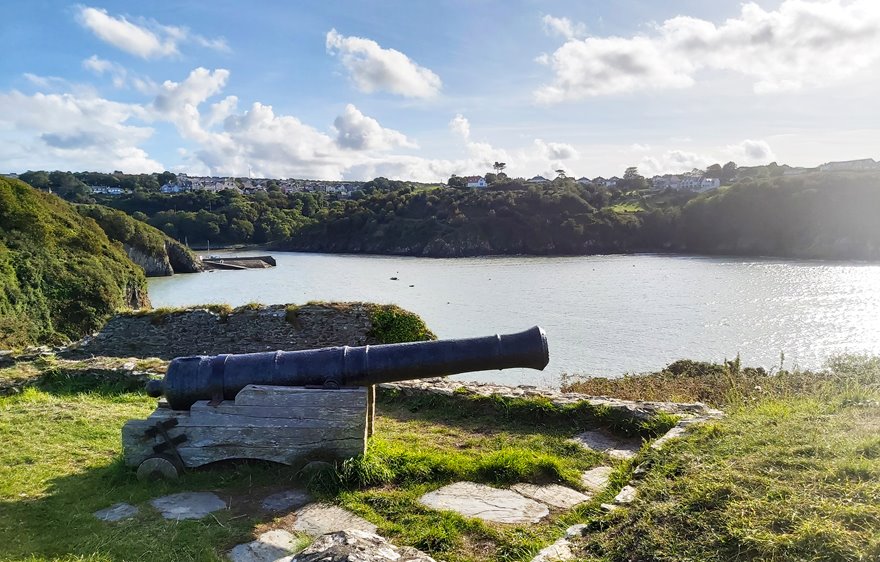 The Last Invasion Tapestry Gallery
Make your way through the valley at Lower Fishguard into the main town and you will find Fishguard Town Hall on the main square, which is home to The Last Invasion Tapestry Gallery. As part of the bicentenary celebrations in 1997, a committee of 77 local people embroidered an impressive 30 metre tapestry which was designed by Elizabeth Cramp.
The Gallery is housed within the town library meaning you can stroll right in whenever the library is open, or if you want a deeper look, why not book a free guided tour with a member of the Centre's Trust? Alongside the tapestry, you can see artefacts and storyboards plus a replica costume worn by the town's recent "Jemima Nicholas" – an actor who took on the role of one of the Last Invasion's most remembered citizens who aided in the capture of the invading army.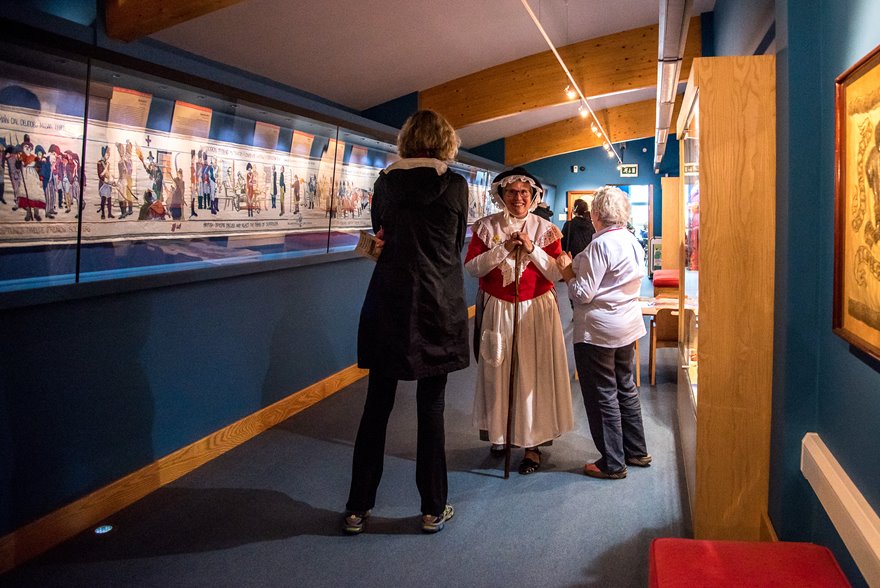 Photo Credit: Fishguard Invasion Centre Trust
St Brynach's Church
If you call into the tiny hamlet of Cwm Yr Eglwys, situated just on the coast at Dinas, you are guaranteed to see the ruins overlooking the sheltered cove. This sole ruined standing wall is in fact the only remains of what was once St Brynach's Church, another church of the same name now stands nearby in Nevern.
Unfortunately in 1859 during a great storm, much of the Church's structure was damaged and the roof was completely destroyed. Following on from the storm, St Brynach's Church was left abandoned and some twenty years later, the damaged walls were demolished. This then left the lone wall, the western wall of the entire building, standing still and creating the iconic image which comes to everyone's mind when they think of Cwm Yr Eglwys.
The site of the church is also home to a graveyard and since these earlier stormy days, a substantial sea wall has been erected to safeguard the ruins and graves which you can see today. Behind the site you will find a boatyard with public toilets, a car park (with honesty box in the winter, manned pay and display in summer), a small hut selling ice creams and drinks during the warmer months and a collection of houses.