Diving in Pembrokeshire
Dive into Pembrokeshire's underwater life, a wonderful world which will keep you visiting again and again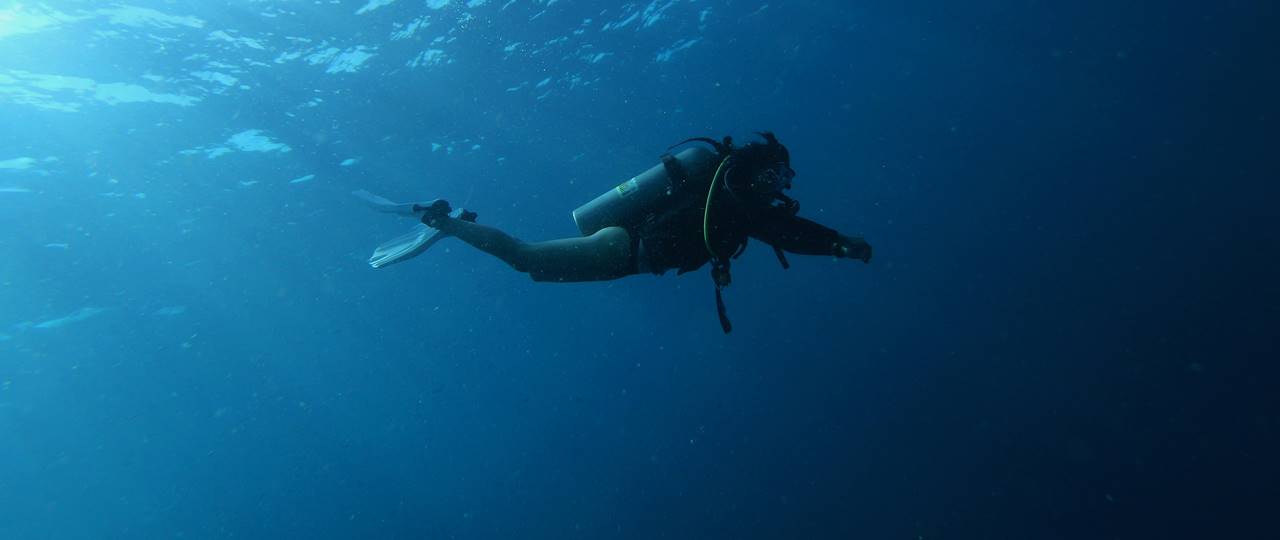 Being the UK's only fully coastal National Park, it's a no brainer that coastal activities are a popular pastime in Pembrokeshire. Pembrokeshire boasts a stunning 186 miles of Coastal Path beloved by walkers from all over; watersports enthusiasts drive miles across the county to catch the best conditions for surfing, kayaking and kiteboarding;  it is known to be the place where coasteering originated.
The Cleddau Estuary meanders through the centre of the county and is affectionately described as "The Hidden Waterway", it has been the inspiration for Dylan Thomas and Roald Dahl, and has even drawn film productions to its shores including Harry Potter and Me Before You.
Armed with safety gear and scuba diving experience, you can delve into the depths of life under water and discover a whole new world beneath the waves. Divers across the UK regard Pembrokeshire as one of the best places to dive in the country. With an estimated 300+ wreck sites and a coastline bursting with marine wildlife, it should come as no surprise that Pembrokeshire is just as beautiful under water as it is above.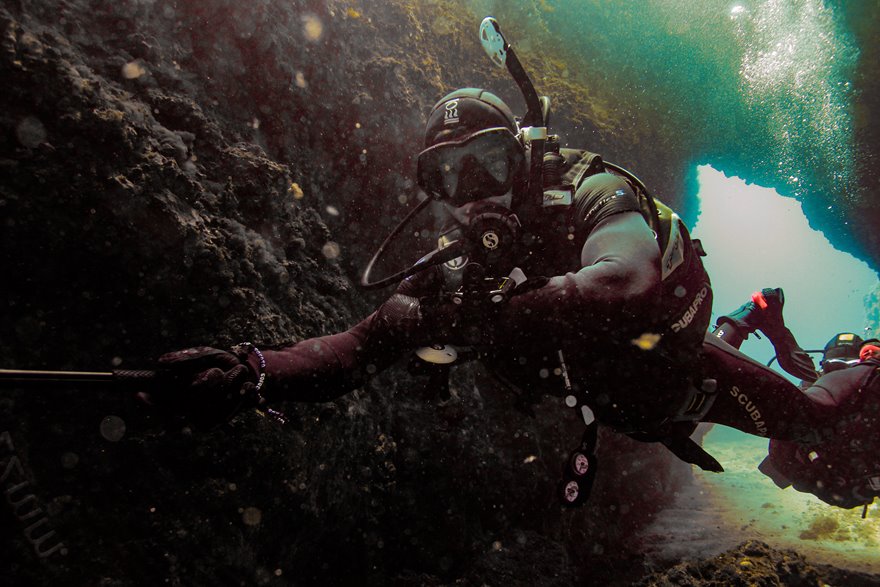 Skomer Marine Conservation Zone
Ask local divers where is best to dive in Pembrokeshire and it won't be long before someone mentions Skomer. Known in full as the Skomer Marine Conservation Zone, this area of water between Martins Haven and Skomer is a protected area for marine life and is managed by Natural Resources Wales – it is in fact the only protected conservation area of its kind in the whole of the UK.
Within these waters you will find a mass of wildlife including nearly 50 anemone species, over 65 types of sea slugs and approximately 100 sponges underwater. Pembrokeshire is also known for sightings of grey seals (particularly around September during pupping season) and porpoises, both of which can also be seen within this area.
At Skomer Marine Conservation Zone, you will find a number of sheltered bays and shipwrecks to explore, along with tide swept reefs; but it's important to remember that being a conservation zone, there are rules in place for all divers who visit. First and foremost is that there are designated areas of restriction so it's always best to check the Natural Resources Wales website for full details when planning your visit.
That being said, divers and indeed clubs are welcome to go on underwater adventures in this spectacular area of West Pembrokeshire. You will have to park at the main car park at Martins Haven, which can become popular with those going to visit Skomer Island itself in search of puffin sightings. Bear in mind that these boat trips to Skomer are particularly popular during the summer months so the car park can become busy, and you will have to be aware of the regular boat traffic when diving. Make sure to pay a visit to the marine exhibition at the Fisherman's Cottage whilst you're here.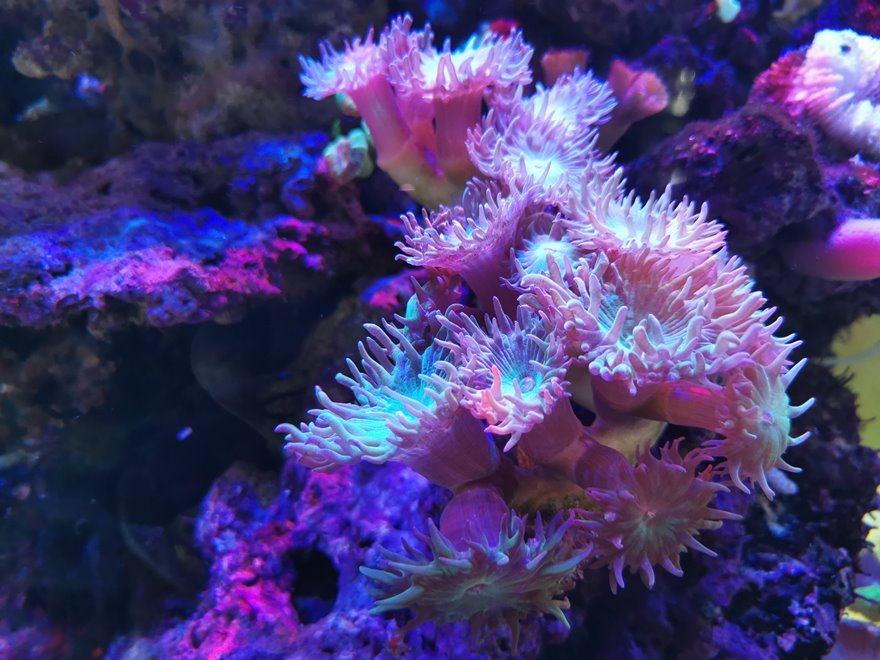 Colourful Sea Anemones
St Brides
St Brides is a popular shore diving spot in Pembrokeshire. It is quieter to visit than Skomer as it has far less boat traffic, and another very pretty area to dive. With lots of kelp and hidden pockets in the coastline, there is plenty of wildlife to see here during your diving holiday in Pembrokeshire. Divers have been known to see crabs, dogfish, cuttlefish, prawns and jewel anemones. Many also claim to have spotted seahorses here too!
St Brides is often a favourite for the whole family, as the shore is met with a sheltered shingle beach with sand visible at low tide. With a number of rock pools along the bay, St Brides Haven is a fantastic beach if you want to spend the day leisurely swimming and searching for wildlife whether it be on land, in the rock pools or by diving under water.
Pembrokeshire Ship Wrecks
It is well known that there are hundreds and hundreds of wreckage sites along the Pembrokeshire coast. Slowly deteriorating from weathering underwater, you will find cargo ships, sailing ships, yachts, warships, brigs and more. Many have sunk due to adverse weather conditions where they haven't been able to survive through great storms of the years gone by, whilst others have gone down after attack from opposing forces in past centuries during wars and tumultuous periods of piracy.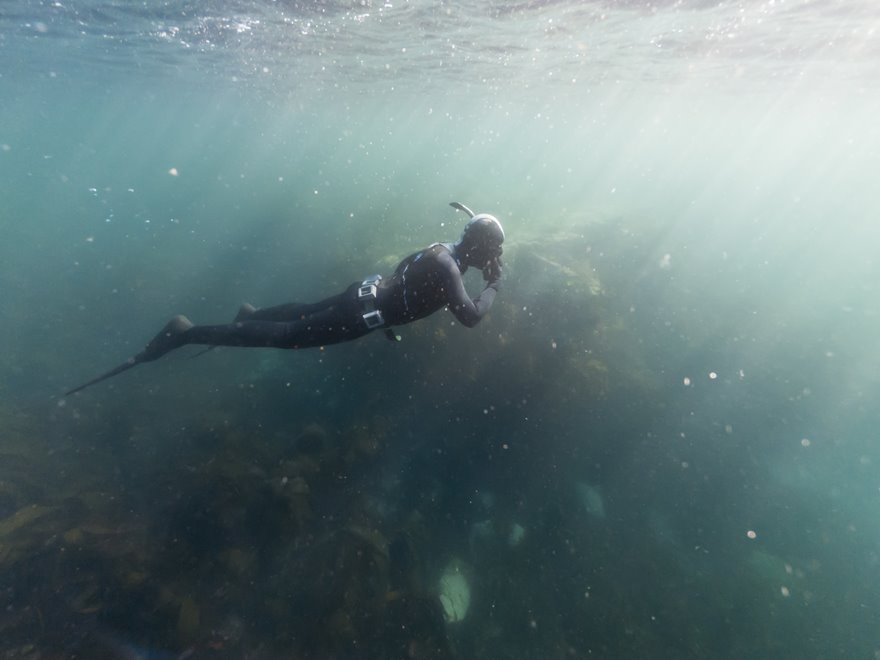 The Milford Haven Waterway is home to some 16 wreck sites alone, although you must check the Milford Haven Port Authority on restricted areas before visiting as it is an especially active waterway with leisure ferries and oil refinery access. A well-known wreck is that of HMS Leda, which sank in the early 1800s. This frigate ship (a type of warship) was carrying nearly 30 guns and nearly 300 in the crew when it sailed for Milford after suffering from storm damage during the crossing from Ireland.
Under the instruction of Captain Robert Honeyman, it mistakenly ran into Thorn Island instead of Stack Rocks resulting in even more damage, which then forced the crew to abandon ship. The silver lining was that HMS Leda was close enough to Milford to allow the crew to be rescued plus cargo and equipment could be recovered. Once the ship was empty, Leda was left to the elements of the sea.
The Loch Shiel, better known as the Whiskey Wreck, was on its way to Australia from Glasgow when once again, it headed ashore towards Milford for shelter from vicious storms. En route into the waterway, the ship collided with Thorn Island due to poor visibility and in an attempt to lure a rescue party, the crew set fire to a mattress on board. Loch Shiel was in luck when the Angle lifeboat arrived and managed to rescue 27 people from the ship.
Historical records state that when the Loch Shiel set sail, she was carrying 7000 cases of whiskey, yet Customs only managed to retrieve some 60 cases. In the days following on from the abandonment came the events which gave the wreck its nickname. Locals couldn't resist taking trips out to the wreckage site in attempts to salvage a bottle of whiskey or two; some died trying and it seems some who were successful, later died from alcohol poisoning. Stories from recent years suggest that rescued bottles from the wreckage are still being found in forgotten hideaways across this stretch of the West Pembrokeshire coast.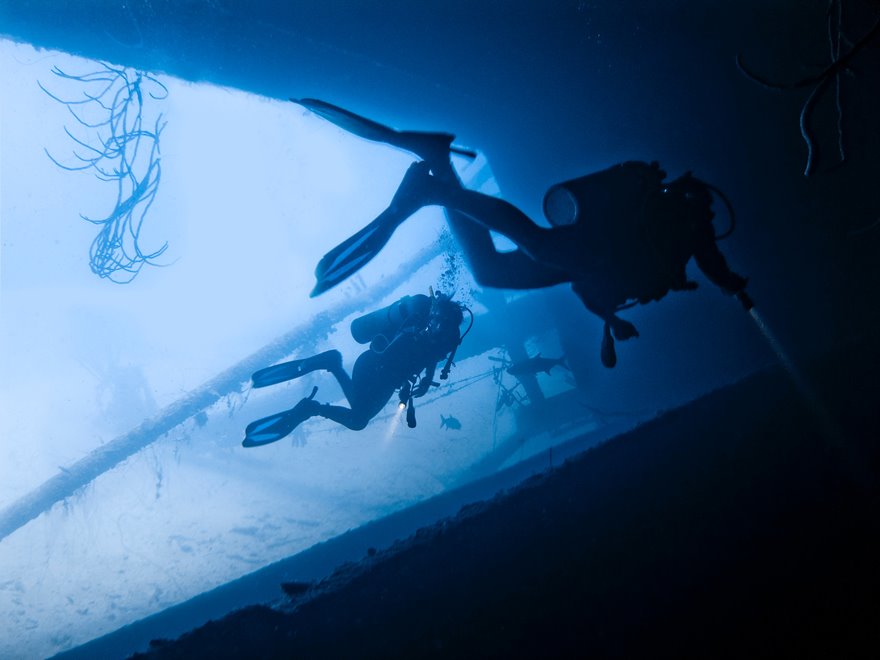 Last but not least is The Lucy, a must-mention given my own name. This cargo ship was carrying calcium carbide, particularly dangerous as when mixed with water, it explodes. This Pembrokeshire shipwreck is a renowned dive site but it must be stressed that this is a dive suitable for experienced divers only, measuring in at approximately 40m below sea level. Sitting upright and impeccably intact to this day, the Lucy is one of the newer wreckage sites having suck on Valentine's Day in 1967 after striking a rock at Jack Sound near Skomer Island on Valentine's Day in 1967.  
Did you know? Abereiddy's Blue Lagoon hosted the 2013 Red Bull Cliff Diving, but that's a different kind of diving.