2020: Wales' Year of Outdoors
Discover the wonders of Wales by exploring coast and country in the Year of Outdoors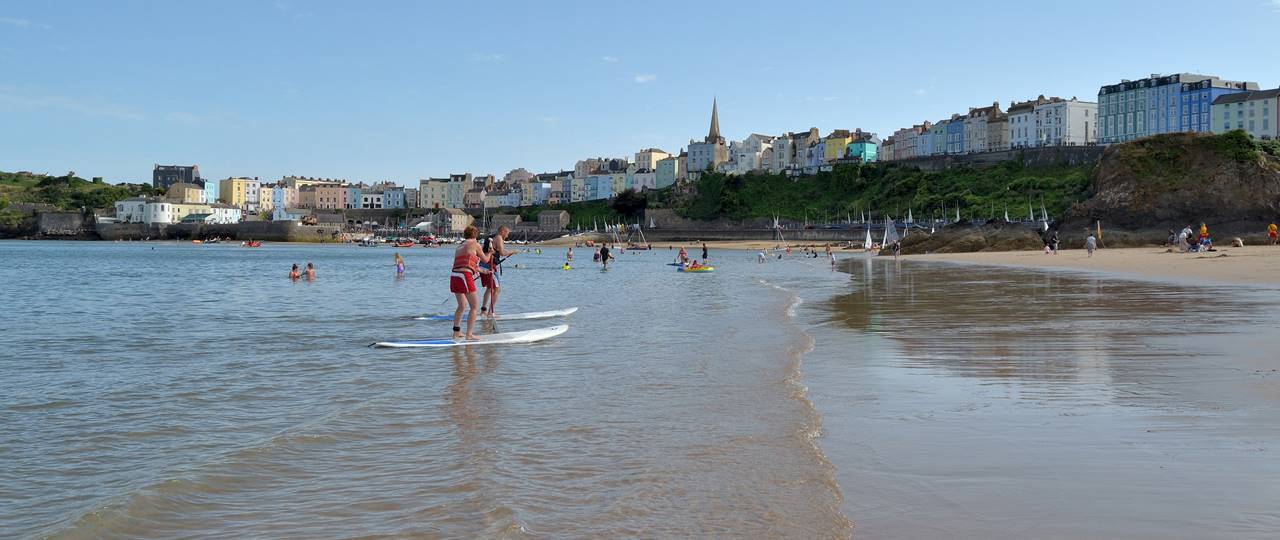 In recent years, Visit Wales have celebrated the Year of Adventure (2016), Year of Legends (2017), Year of the Sea (2018) and Year of Discovery (2019). 2020 has been elected as the Year of Outdoors, so why not take advantage of our Wales holiday cottages and plan your next adventure in Pembrokeshire?
If you are a first time visitor to Wales, you'll soon find there's not enough time to fit in all of the exploring you want to do. If you're a regular visitor, you're probably finding that your list of things to do in Wales seems to be somehow ever-growing. Whether you're interested in history, culture, food or the outdoors; there is plenty to dive into.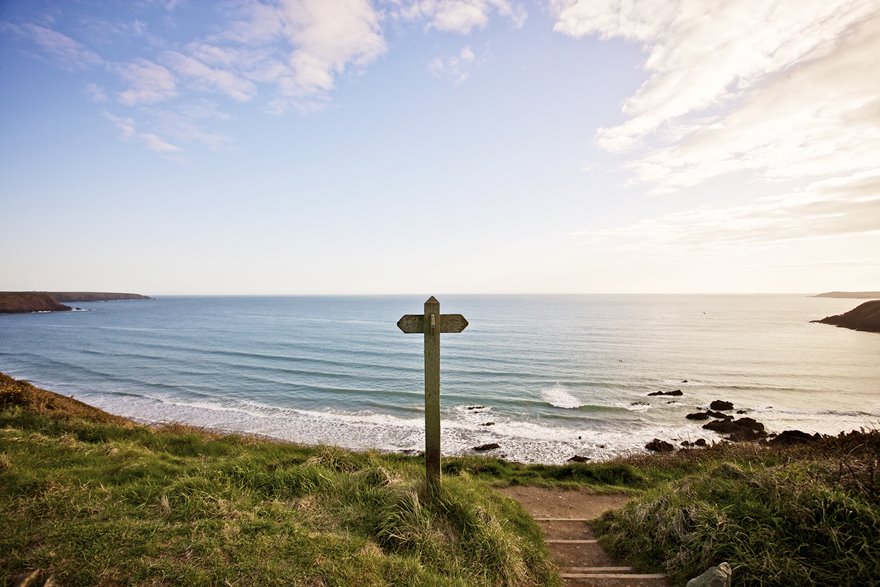 The Wales Coast Path
With three sides of the country next to the water, one of the most spectacular attractions is the Wales Coastal Path. Totalling an incredible 870 miles, the Path boasts stunning scenery throughout covering the North Wales stretch including Rhyl and Conwy, the Isle of Anglesey, the coast along Cardigan Bay through the Llyn Peninsula, Ceredigion and into Pembrokeshire. From here, you can then follow the Path east into Carmarthenshire continuing on to Gower and the South Wales coast taking in Barry and Cardiff. 
The Pembrokeshire Coast Path is 186 miles long and runs from St Dogmaels in the north where the county meets Ceredigion, to Amroth in the south where the county meets Carmarthenshire. If you've ever walked a stretch of the Pembrokeshire Coast Path, it's easy to see why people return time and time again. As biased as I might be being a local, there is no denying that the views you'll stumble upon whilst walking the Coast Path here are nothing less than magnificent.
Walk the path at Dinas Head and you might spot a dolphin playing out in Cardigan Bay, walk the St Davids peninsula and you might see the resident porpoise swimming between the coast and Ramsey Island or head to the coast and discover the delights of Pembrokeshire's worst kept secret at Barafundle Bay – only accessible via the Coast Path.
Along the way you'll discover some of Pembrokeshire's heritage such as Manorbier Castle, you'll find charming coves and old fishing villages like Abercastle, and of course will no doubt pop in to one of the many coastal pubs such as The Swan Inn in Little Haven where you'll be met with cosy open fires and a warm welcome.
The best thing about the Wales Coast Path is that it is open for all. You can take the whole family along for a short walk, go for a longer hike with your walking buddy, or take the dog for a stroll and let them paddle in the shore as you pass by a beach. There are even a selection of wheelchair walks making it accessible for disabled users.
Alongside the Wales Coastal Path and certainly not to be forgotten, you might also wish to visit our National Trails. Wales has three in total, one of which is the Pembrokeshire Coast Path. The other two are Glyndwr's Way, 135 miles in the mountainous mid-Wales region, and the Offa's Dyke Path, a 177m route following the Wales/England border.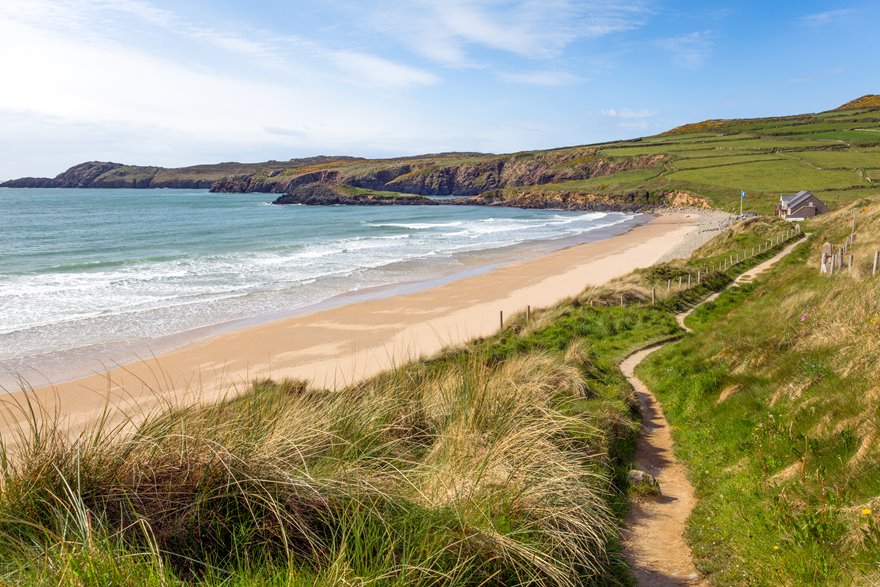 Award-Winning Beaches in Wales
Year after year, many of the beaches in Wales win all sorts of awards championing the wonderful sandy shores in this part of the world. In 2019 alone, Wales was awarded a total of 44 blue flags, 11 of which were in Pembrokeshire. Along with locations such as Trecco Bay (less than 90 minutes from Pembrokeshire) and Llangrannog (only 30 minutes away), some of Pembrokeshire most beloved and popular beaches were given the Blue Flag Award.
Tenby North and South beaches, Saundersfoot, Amroth and Whitesands were amongst the eleven beaches to be recognised for their fantastic facilities and clean water quality, and each guarantee a fun-filled day out for all who visit. At each of these great beach spots, you will find somewhere to eat and drink (or pick up a refreshing ice cream!), public toilets and car parks. The remaining beaches in the list of eleven are Newgale, Dale, Coppet Hall, Tenby Castle Beach, Poppit Sands and Lydstep.
Many of these beaches often offer great conditions for water sports. Pass by any one of these beaches when the conditions are right, and you'll no doubt spot a number of wetsuit-wearing individuals in the water. Surfing is particularly popular at Newgale and Whitesands, whilst paddle boarding is a favourite at Coppet Hall.
That's not to forget though, the many other beaches in Pembrokeshire you will want to explore during your stay. Nolton Haven is a small cove often visited by swimmers due to its sheltered nature, and you might spot a kitesurfer or two at Broad Haven.
Film fanatics will want to head to Freshwater West where Harry Potter and his friends buried the well-known house elf Dobby, and bookworms should walk the promenade at Tenby Harbour Beach to see where Roald Dahl was inspired in his younger days.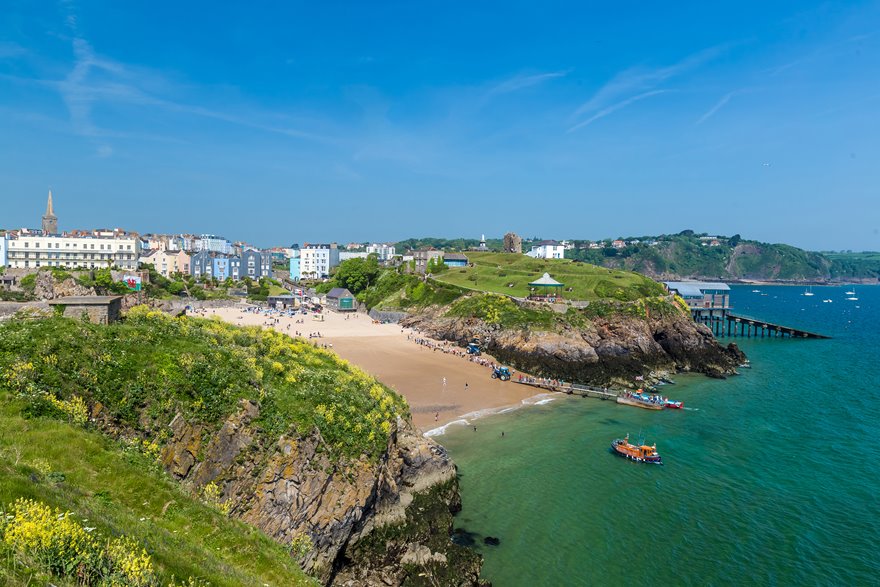 The Wales Way
Alongside the Wales Coast Path which is a walking route, it's worth taking a look at The Wales Way which is a set of three routes allowing you to combine different modes of transport for a real down to earth style adventure. The best way to really make the most of The Wales Way is by combining bus, car, rail and bicycle with walking routes – you'll see unforgettable corners of Wales which you might not have discovered otherwise.
The three routes which make up The Wales Way are The North Wales Way, a 75 mile old trading route east to west (or vice versa) in the north taking in Anglesey and more; The Cambrian Way which is 185 mile long and runs through the rugged centre of Wales from Llandudno to Cardiff, and lastly The Coastal Way which is runs the full 180 mile coastline of Cardigan Bay from Llyn to Pembrokeshire.
The whole idea of The Wales Way is that you use your chosen route as a base, then build up your adventure on the activities, attractions and places which are within easy reach of those paths. Why not spend a week exploring everything there is to do in Pembrokeshire, before embarking on a journey to the north along the wild Welsh coastline of The Coastal Way?
Stargazing Holidays
The rural nature of Wales' countryside makes it an impeccable spot for stargazing. Our view of the stars becomes spoiled in areas where there is a lot of light, for instance large cities with lots of streetlights and well-lit billboards, whereas rural areas with wide expanses of farmland, woodlands and smaller villages spread throughout make for a much better viewpoint.
The UK Dark Sky Discovery partnership, made up of astronomy and environmental organisations, have identified eight Dark Skies Discovery Sites within Pembrokeshire. These include Broadhaven South, Skrinkle Haven, Newgale Beach, Poppit Sands and Martin's Haven.  On clear nights with no cloud coverage, you can even see the Milky Way from each of these eight sites.
For a romantic evening with your sweetheart, pack a blanket and a flask then head out to your nearest spot and curl up together for an evening of gazing at the stars on the serene Welsh coast. For a group adventure, why not book one of our exclusive Stargazing Experiences available through our Concierge team? Our professional astronomer can take you on a voyage through the constellations pointing out all of the visible celestial objects you can see, and even teach you the skills needed for astrophotography – capture your own pictures of the moon to show your friends and family back home.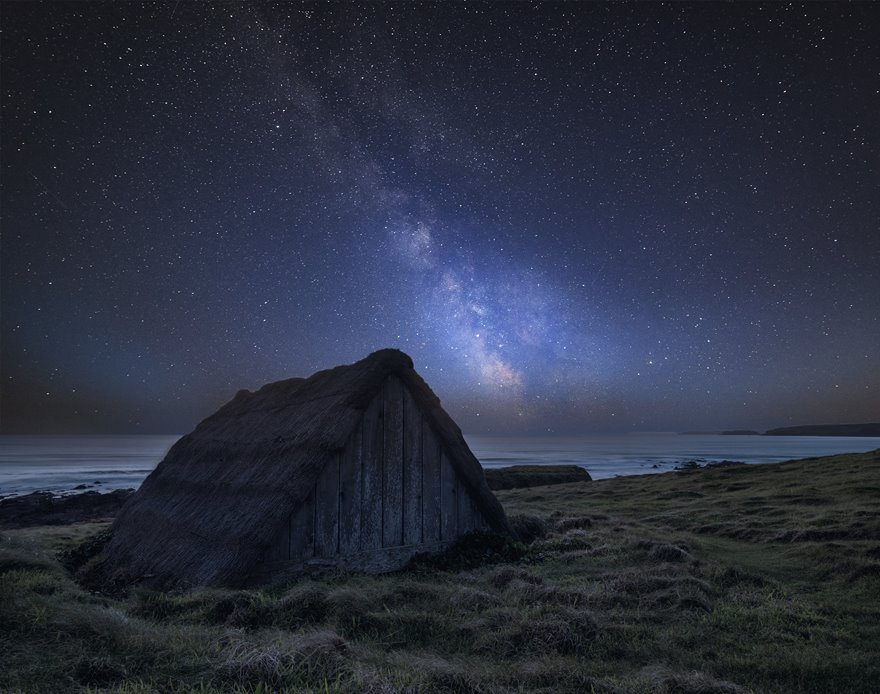 Wales' Areas of Outstanding Natural Beauty
Wales has only three National Parks; Pembrokeshire, Snowdonia and the Brecon Beacons, but did you know it also has five Areas of Outstanding Natural Beauty (AONB)? These are Anglesey, the Clwydian Range, the Llyn Peninsula, Gower and the Wye Valley.
The nearest Area of Outstanding Natural Beauty to Pembrokeshire is Gower. Roughly a one hour drive from Pembrokeshire, the Gower peninsula was originally designated its AONB status in 1950 and was the first area to be given such a title.
Gower is a great place for a family day out whilst you're staying in Pembrokeshire. Pay a visit to the three mile sands at Rhossili Bay for a beach day or take the walk out to Worm's Head for panoramic coastal views – you can even see back to Tenby on beautiful clear days.
Explore Welsh Heritage
Indicating a fascinating history of royalty, wars and mythology; there are a number of heritage sites across Pembrokeshire. Explore iron age Pembrokeshire at Castell Henllys, a reconstructed fort complete with roundhouses and more, or see the Neolithic burial chamber at Pentre Ifan near Newport. Walk the Preseli Hills and find Bedd Arthur, one of the last known resting places for King Arthur, or visit St Non's Chapel on the outskirts of St Davids where Saint Non gave birth to the Patron Saint of Wales in the middle of the 6th Century.
It is said that there are more castles per square mile in Wales than in any other country, given that there are over 600 castles here. Explore the county and you'll discover a number of ruined castles such as Llawhaden, Narberth and Tenby Castle where you'll likely have to do some background reading to find out more information.
Larger castles in the area include Pembroke Castle, Carew and Manorbier Castles. Each of these is located in the south of the county and often host special events such as Christmas Markets and activity days for children during school holidays. During summer months, you can often take in an open theatre performance or even an outdoors film screening – bring along a picnic and a blanket for a wonderfully memorable evening.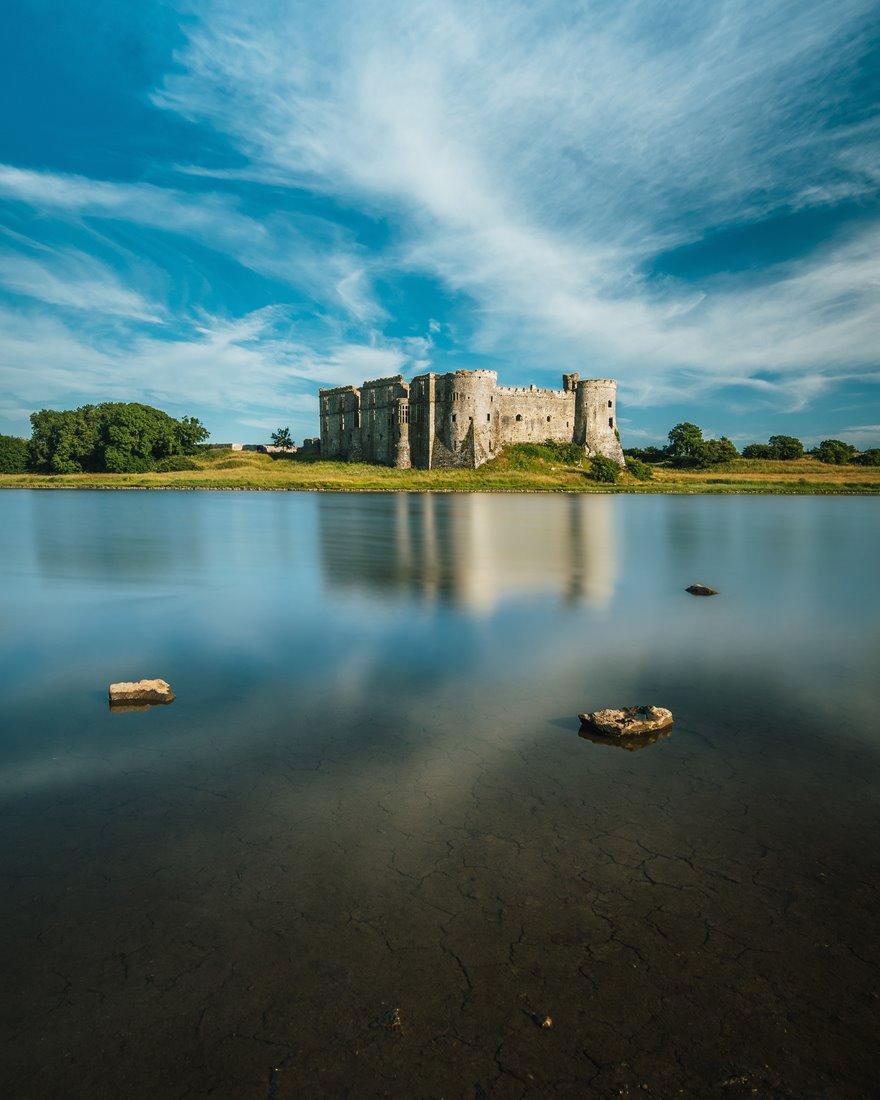 The Benefits of Getting Outdoors
There's no denying that a little bit of fresh coastal air does wonders for the mind and soul. The serene setting of the rural countryside coupled with the hypnotic sounds of the waves ebbing against the shore is soothing and refreshing, leaving you feeling less stressed and tense than before your visit.
Whether you're going for a leisurely stroll, a short paddle in the sea or diving into exhilarating watersports; the action of being active in the outdoors is also going to have positive physical benefits too. Your heart will feel the benefits as well as your mind.
Being one with nature and surrounding yourself with the sea is so calming that studies have even suggested that a trip to the coast can help to improve conditions such as depression and anxiety.